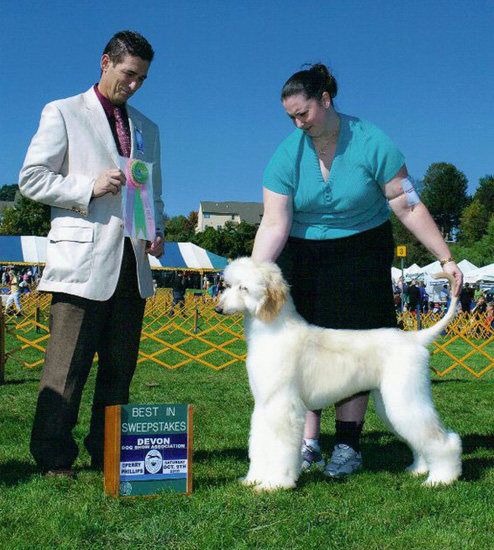 October 2010 - Amberís first show at 6 months winning
Best in Sweepstakes under judge John Schoolcraft.
turns into a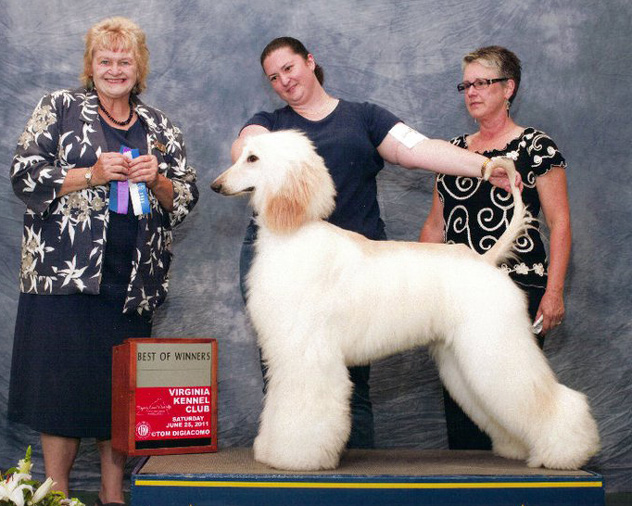 June 2011 - at 14 months winning Best of Winners for
2 points under judge Nancy Bodine.

Amber has 8 points towards her championship with limited showing.
I am so excited to be a part of this team as she continues to mature
and shine in the ring. Special thanks to Gene and Shelly for
entrusting me with this wonderful and beautiful girl.
Look for this show attitude girl at the National!


Thank you to Annie Armstrong for showing Amber in June
earning 3 points while "Mom" was on injury reserve!