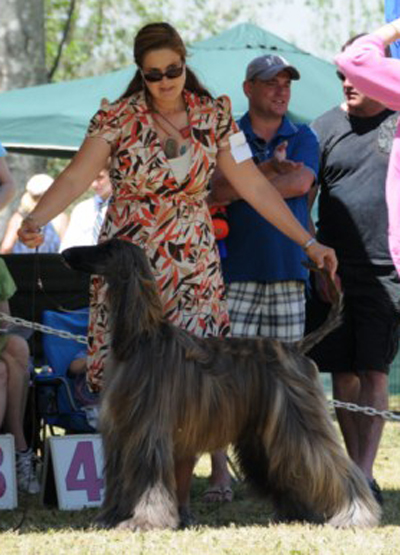 Ch. Countrywind's Silver Bullet JC X Andros Cascada

Kilani finishes her Ch. in grand style with a 3rd MAJOR
under Mr. Charles Scott at South Bay KC on August 13th.
The FOURTH girl to finish in this litter in great style, we are very
proud of her sire's ability to reproduce his most sterling qualities.
While one of our more stubborn ladies, she is at her best at the beach
playing in the surf! We are very grateful to her owners Kristy Lepage and
daughter Savana for their fortitude and top notch grooming skills in
keeping her at her best. You could not ask for more from new afghan
owners! And to her handler and best friend Sara Lopez, cuddos for being
able to make Kilani happy while doing it! So THANK YOU to everyone
especially David Osuna for making this litter possible!



Catherine Harker
Afghans since 1972
ceh1313@ymail.com