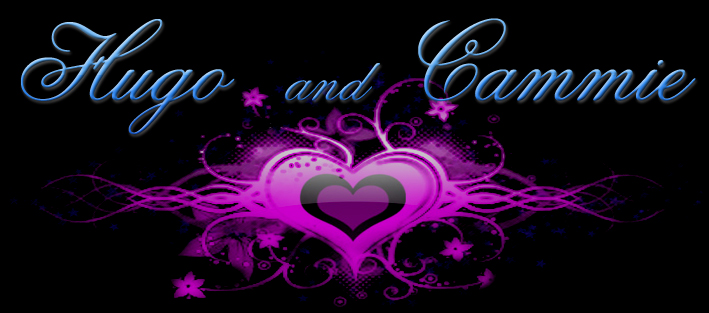 Born in Denmark at the world famous Boxadan kennels, exported to Brazil as a puppy he
became a star in South America. He had a very successful stud career at Ramon Podesta's
von Haussman kennel in Chile and produced dogs such as World CH, Al-Nacira Bint Roula
von Haussman, World CH. Rashid Ebn Hugo von Haussman, Ch. Wasfi von Haussman
(himself a very successful producer) and grand sire of multiple big winning get worldwide.
Hugo's sire is World Ch Am Ch. and Worldwide top producing Boxadan Double Trouble "Basti",
and his mother is the one and only Multi BIS Boxadan Alexis the Bitch "Windy". Windy and
Basti are by the same sire - Xcersice Makes Master and two different litter sisters - Ups a Daisy
and Uptown Girl - making his pedigree inbred. Have a peek at a very impressive pedigree here,
Hugo's Ahi profile: http://ahpedigrees.com/modules/animal/pedigree.php?pedid=5317
Hugo came to America on a lease and was owned by Joy Behr during this time and handled by
one of his Brazilian handlers: Marcelo Chagas to among other wins, BOS at Westminster KC.

This is Hugo's first litter born in North America.
| | | |
| --- | --- | --- |
| Wasfi - son | Rashid - son | Al-Nacira - daughter |
| | | | |
| --- | --- | --- | --- |
| Zafira - granddaugter | Zurah - granddaugther | Double Trouble - sire | Falak - great granddaugther |
Thanks to Joy Mauro-Behr for letting us use 'Hugo' .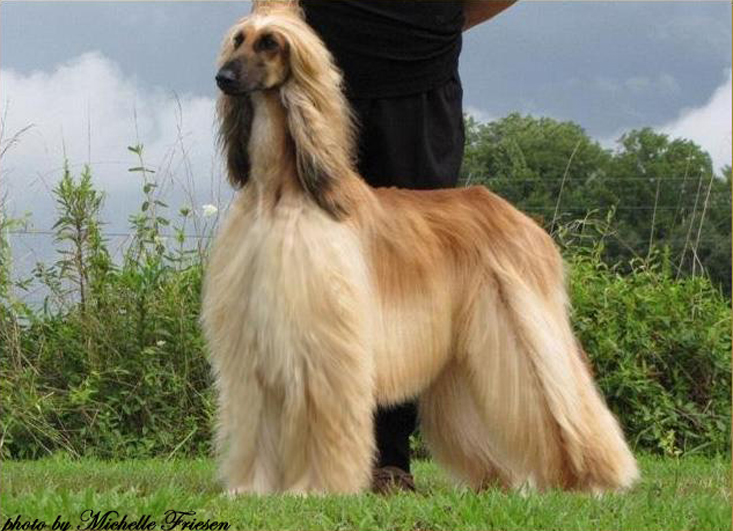 Cammie is beautifully linebred bitch. She triples on Ch. Mahali High Five
and doubles on NSBIS Ch. Mahali Licorice 'n Lace. True to her pedigree which also
includes SBIS Ch. Wynsyr Kalahari - (Ch. Isameh's Paladin the Darkman - daughter)
SBIS Ch. Gazon Say What You Mean and the incomparable
SBIS Ch. Genesis Ambelike Silvercharm sire of Cammie's grandfather
SBIS Ch Mahali Kendall Jackson who amoung other specialty winners
is the sire of BIS Ch. Criston Enchanted.
Cammie's Ahi profile:
http://www.ahpedigrees.com/modules/animal/pedigree.php?pedid=89878

The pedigree of the litter is a story of the combination of some of the most
notable Afghan Hounds to have lived. The opportunity to reach back to 'Hugo'
and marry the strength of the Boxadan line with the breeding potential that
Cammie represents is very exciting and full of promise.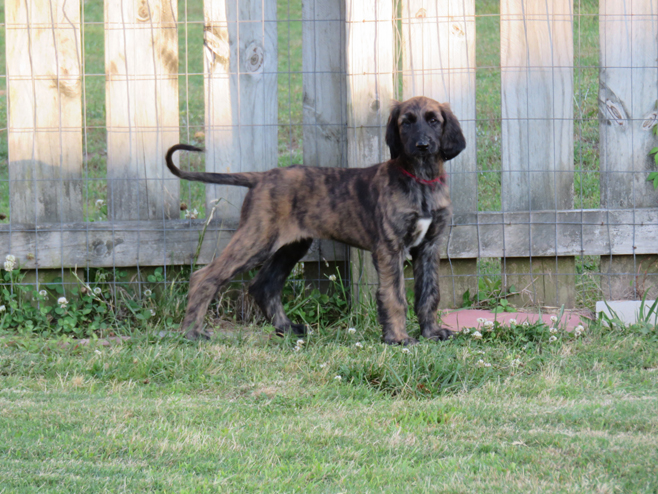 "I saw behind me those who had gone, and before me those who are to come, I looked
back and saw my father, and his father, and all our fathers, and in front to see my son,
and his son, and the sons upon sons beyond.
And their eyes were my eyes."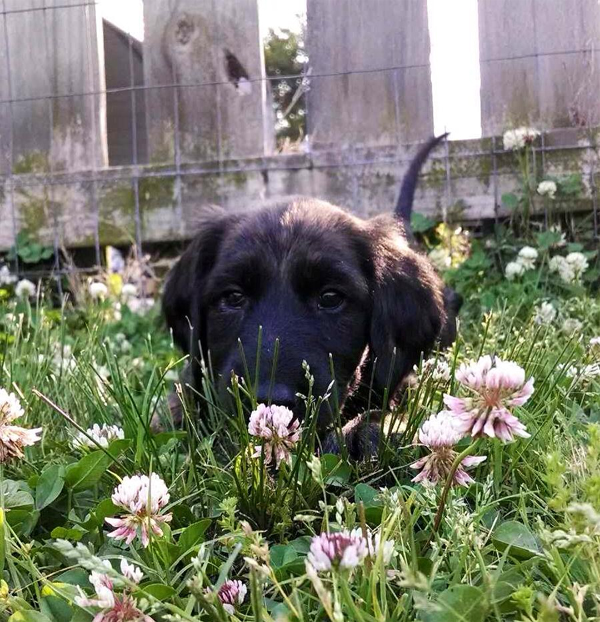 (From "How Green Was My Valley" by Richard Llewellyn)