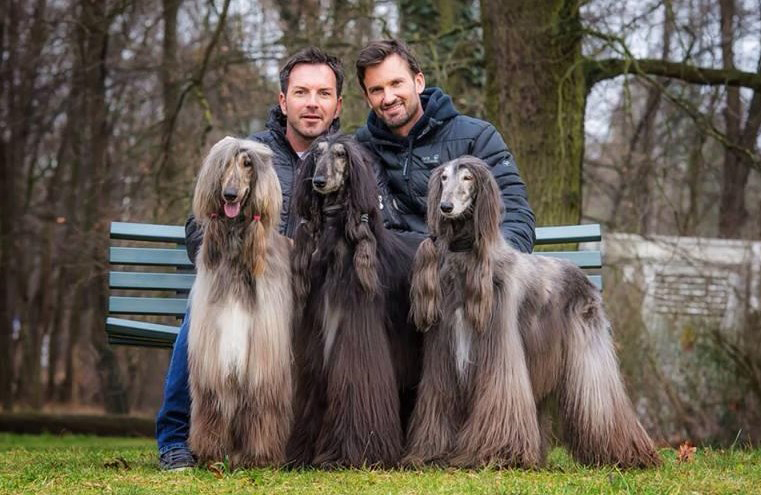 3 SBIS Ch. generations,
from left, multi-SBIS Ch.JrWordwinner Agha Djari's Euphoria, her mom Multi-SBIS Ch. Agha Djari's Zanzibar,
and her mom Multi-SBIS Ch. 4 times WorldWinner Agha Djari's Reflection Of Xenos.


The most important person in my life, Nico, is now joining the
Agha Djari's knl. and I'm sure, that even better times are coming now ...
Agha Djari's has finished overall 110 indiv. Champions (only afghans) for
more than 400 championships worldwide with 37 individual SBIS winners
and 16 indiv. All Breed BIS winners .
Multiple No.1 afghans in Germany, Italy, France, Belgium, South Africa,
Finland, No.1 bitch USA and Multiple No.1 All Breeds in South Africa and
Finland and 11 World Winners.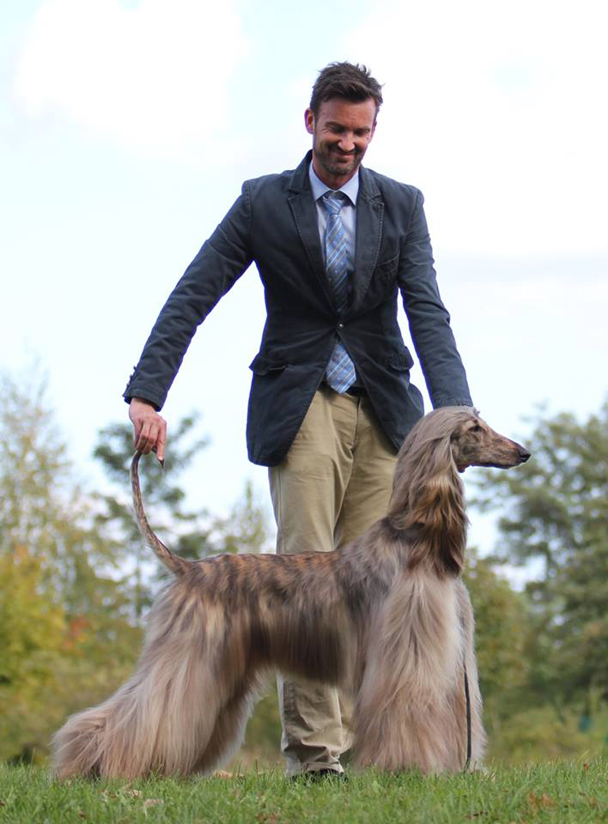 In 2013 "Elza" was the 100th individual champion for Agha Djari's,
Elza is the no. 1 bitch in Germany 2014, she is the fifth homebred
SBIS-Ch-Generation and sister from America's No.1 bitch.

In 2008 Agha Djari's finished his 50th individual Champion, so after just
5 yrs, 50 individual new champions have finished worldwide, more than
any other afghan-breeder. (remember, in Europe, you cannot co-bred litters)
Overall, in 27 years of breeding, 36 litter were born at Agha Djari's ...

We are offering from our last litter
1 beautiful boy and 2 beautiful girls to the right,
loving homes, they are 10 weeks now.