BEST IN SWEEPSTAKES at the AHCG Columbus, the day after the
NATIONAL SPECIALTY under veteran Afghan authority, Mary Kenney
Blacker. It is with exceptional pride that we accept this award from
Ms. Blacker considering her involvement in Afghans goes back to the
origination of the breed in the USA. Among other greats, she owned
Ch. Zaamarakuri of GhaZni, a great grandson of Marion Florsheim's
RUDIKI of Prides Hill. Rudiki was one of the main dogs upon
which the breed was built in the USA.
Not really mature enough to explore what we feel is his potential in adult
competition, SLASH is but minutes away from finishing after being

awarded his first major from Type Judge Polly Dorsey Smith.
A special THANK YOU to Lisa Bettis for presenting SLASH so perfectly.

Thank you, Alice Hastings (Suncrest) for the wonderful candid of Slash!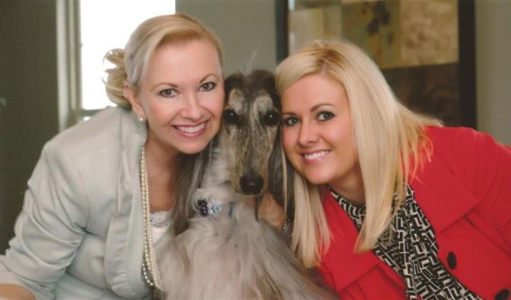 MAJA, KNLS (majakennels@gmail.com)
Sherri Meyer & Nicole Newkirk, Owners
P. Belmont, Richard Maloney and daughter Marion Maloney
jointly bred SLASH!