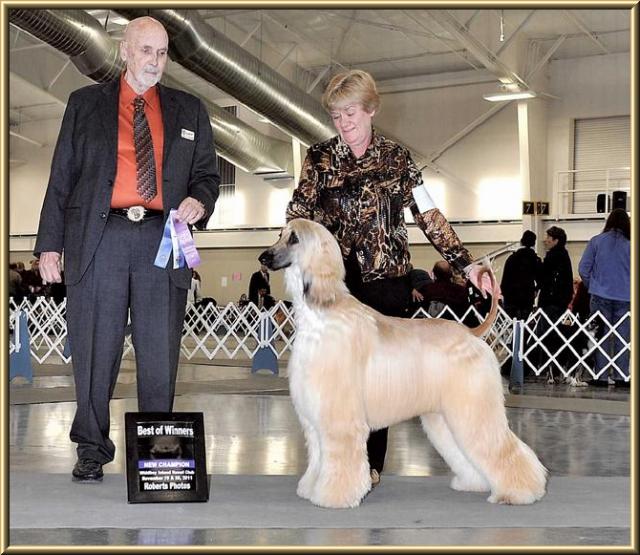 (Ch. Majic-Tifarah Opening Act x. Ch. Raffica's Pretty as Promised)
"Toto" finished his championship at 19 months of age,
thanks to the following judges:

Edgar Bajona - BOW
Frank Sabella - WD
Virginia Lyne - BOW (Major)
Del Richards - BOW
Rosemarie Crandahl - BOW (Major)
Romaine Strilka-Switch - WD
Betty Stites - WD (Major)
Clyde Morris - BOW

Toto is Julio's first-born son and first champion. He has four
littermates who are also nearing their titles and two more just waiting
for their turn. He was bred by Karen Irzabal and Gary Games.




Congratulations to Toto's two new champion brothers who
finished on consecutive January weekends:
Ch. Raffica's Have It My Way
Ch. Azari's I'm Not Foolin'



Leslee M. Greer
aftoo@hotmail.com