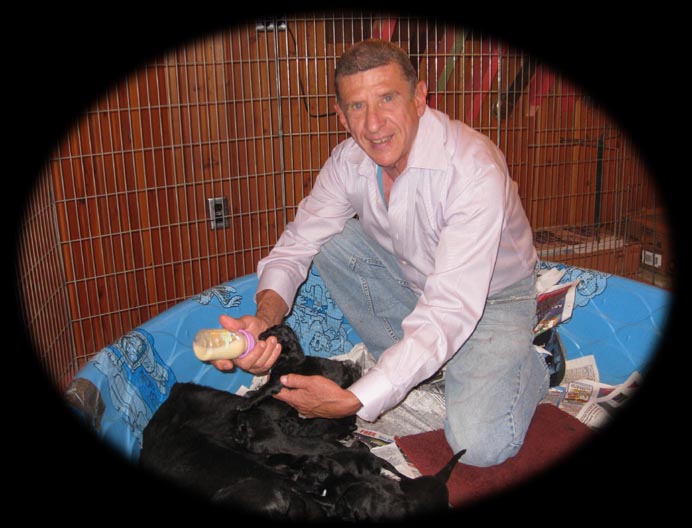 PETER HAS ALWAYS REALIZED THAT BEING A TOP BREEDER IS
NOT ABOUT SEEKING NUMBERS, STATUS OR FAME. TO HIM,
IT HAS BEEN A LIFE TIME CREATIVE JOURNEY OF STUDY,
APPLICATION, HARD WORK, DEDICATION TO A "LOOK", RESULTS
AND PERHAPS MORE IMPORTANTLY HIS ABILITY TO SHARE.
PETER HAS ALWAYS SHARED HIS KNOWLEDGE AND EXPERIENCE
WITH OTHERS. HE HAS DEFINITELY LEAD BY EXAMPLE AND HAS
EARNED A VERY DEEP FOLLOWING WORLD-WIDE.
THE ELMO RESULTS ARE PROOF OF THIS AS ALMOST ALL OF THE
ELMO CHAMPIONS HAVE BEEN FINISHED BY OTHERS, BUYERS,
MOSTLY NEW PEOPLE HE HAS SPENT UNLIMITED HOURS HELPING.
IT IS EASIER TO GET TO THE TOP IN ANY FIELD BUT REMAINING ON
THE TOP IS REMARKABLE AND HE HAS DONE JUST THAT FOR ALMOST
HALF A CENTURY. HIS CREATION OF TOP SIRES AND DAMS IN THE USA
IS LEGENDARY. WE KNOW PETER TRULY UNDERSTANDS WHEN
IT IS TIME TO COMPETE OR TO CO-OPERATE.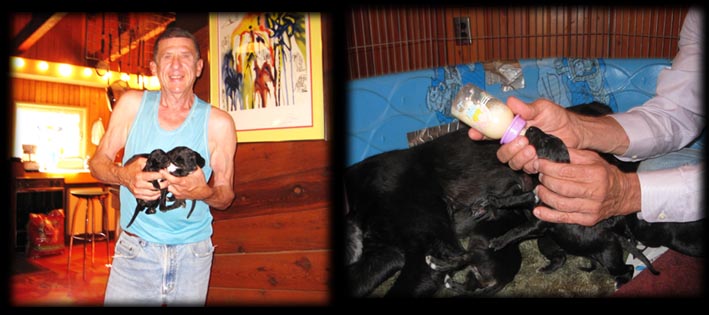 *CLICK HERE TO VIEW THE NAMES OF A REMARKABLE
13 CHAMPIONS AND THEIR JOINT OWNERS/BREEDERS.

*a few notes from others:
"And.....DUH!!!!!!!! You are always Top Breeder! And an exceptional person who's
passion and dedication to your vision, as well as the betterment of the breed we love,
has been legendary throughout the past 45+ years...I can not tell you how honored I
am that you have accepted me into the Elmo family and be part of the Elmo future."
Jen Trinque, Ashante

*Thank you Peter for being my friend for over 30 years and entrusting me
to further the Elmo line.
Carol LaVoi, Macara

*Peter, thanks for the years of dedication you given each and everyone of us in our
special world of "DOGS" Many lives have been touched by kindness and positive
thoughts you have shared with others.
*Peter, I have to say, I love what you have done for our breed. Pretty, pretty, pretty.
Correct eye, head, body and on and on and on.
Darlyne M. Wood, WynnWood, Afghans
Darla Hichborn, Ruzka, Afghans

*Congratulations Peter for all your hard work, once again your many years beyond
compare have paid off, "until you've done it, you don't get it" signed your friend,
Philip Martin Phillmar Dobermans breeder of 5 BIS dogs, Multiple BISS dogs ,
42 champions, 14 top 20 awards, BOB AKC EUk. multiple DPCA AOMs, and
Westminster AOMs, DPCA Ryan award recipient (top 20 Obedience and
conformation in the same year) one of only two dogs in the history of the breed!!

*Personal notes to us from Peter: "It has been so easy for me to excel not just in dogs,
but in life in general. I have applied what my parents taught me when I was a child,
"treat all others exactly how you want to be treated, no matter of race, religion, color
socio-economic background or personal beliefs. (Respect). Do not let others limit or
interfere with your imagination or creativity. Remain focused."

*Peter's Parents (when he was little more than a teenager) :
"Did u win at the dog show or loose again?"
Peter: "No, I did not win. I lost again. I always loose!"
Parents: "Were the winners nice, as good as or better than your dog?
Peter: "YES"
Parents: "Then the only way you will win is to breed a better one".

We think Peter has done just that. Evidently we are not the only ones!
Thank you Peter and congratulations on being named:
*AMERICAN KENNEL CLUB BREEDER OF MERIT
*AMERICAN KENNEL CLUB CERTIFICATE OF APPRECIATION Recipient.
*MASTER BREEDER. **PAT TROTTER
*# 1 BREEDER IN THE USA, 2011 AND MANY, MANY TIMES BEFORE.
*PETER IS ALSO THE CO-BREEDER OF THE #1 PRODUCING DAM (TIED)
IN THE USA FOR 2011, CH. INGYZAMO'S THE DIVINE MSM OF BYBUR.
Darlyne Wood
Darla Hichborn