Cameron began his

show career with

a 5-point Specialty

Major and a

Specialty Reserve.


Unfortunately

circumstances later

conspired to prevent

his return to the ring.

Instead he sired a

beautiful litter of

13 puppies with

CH Criston Xiriux

Guardian Angel

and came to live

with us.
Cameron brought us comfort when it was sorely needed, and in turn
experienced the rewards and responsibilities of being a house dog. He
learned to take a bow, back up, spin, sit up and beg, heel on a leash,
retrieve a dumbbell and come when he was called.
He discovered the exhilarating winds and waves of the Atlantic Ocean,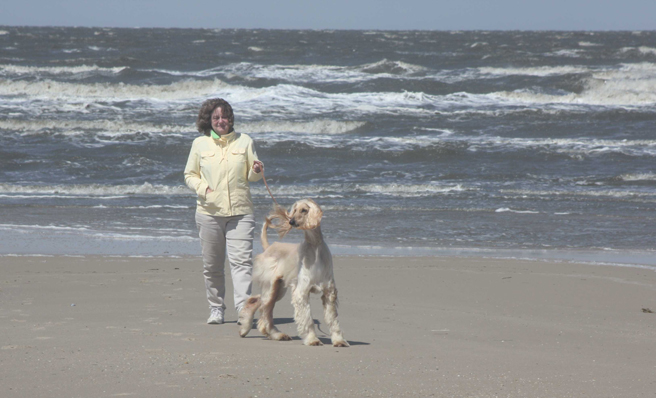 and plowed his way through one of the snowiest New England winters on record.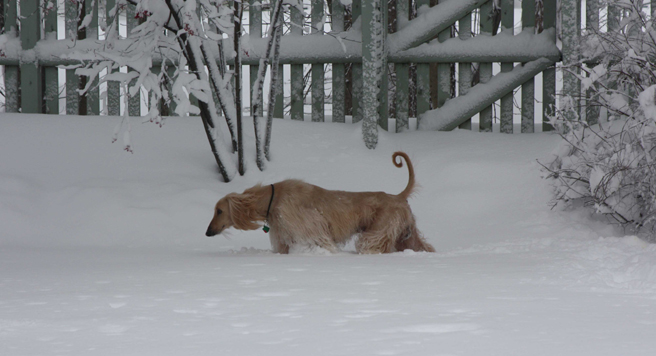 Cameron was endlessly

patient with his new little

buddy when he arrived,

and taught him the rules

of Afghan Hound society.


Perhaps most important of

all, he put to rest the fears

that had once troubled him.


We will always remember what

a good hearted boy he was, and

how big his heart became.