PEDIGREE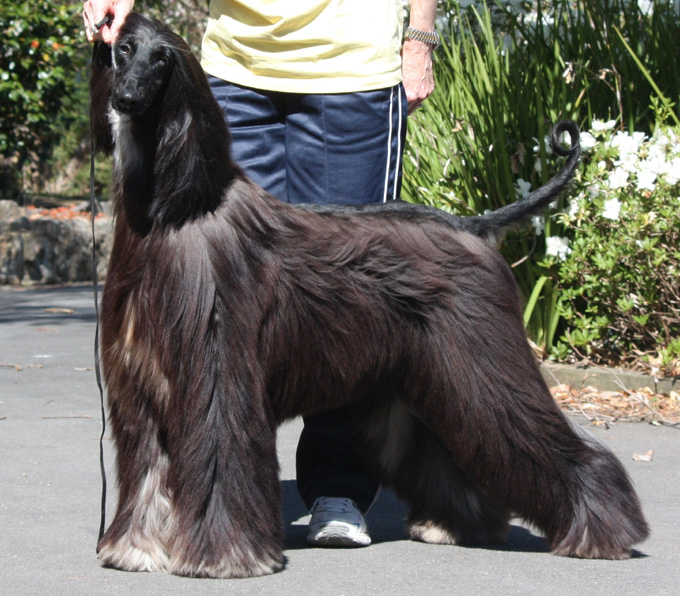 Knickers and her brother Tarquin were conceived from frozen semen after collaboration
between us, their sireís owners , Val and Lena Balyk (Karagez, Russia), their sireís breeder,
Lena Johansson (Gold N Copper , Sweden) and their damís coowner, Andrea Lewis.
Complicated but in our opinion, absolutely worth the effort.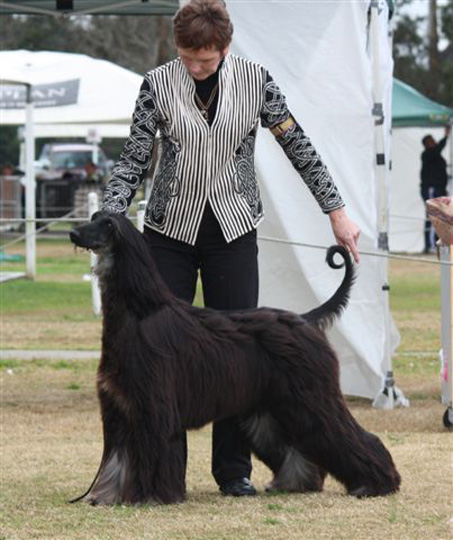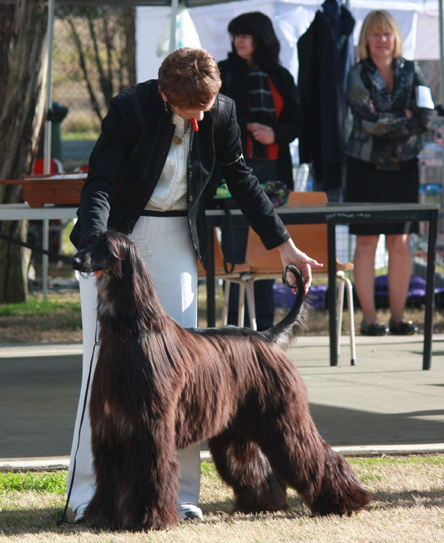 Knickers thrilled us all by winning Runner up BISS the day following the 2012 National, at
age just 13 months against the strongest competition. We knew she had great potential
but to be recognised at such a young age was amazing.
She has continued to please us and to date remains undefeated in her class at Specialties
(including the 2012 National). Even though shown sparingly, Knickers finished at 17 months
with another CC under an International judge in strong competition.
UPDATE!!!
Knickers was Runner up to BIS (BIS-2) at Hound Club of NSW on
1 October under Barbara Arndt (Canada).
We have great expectations that Knickers will continue her upwardly mobile show career....
bring on 2013 !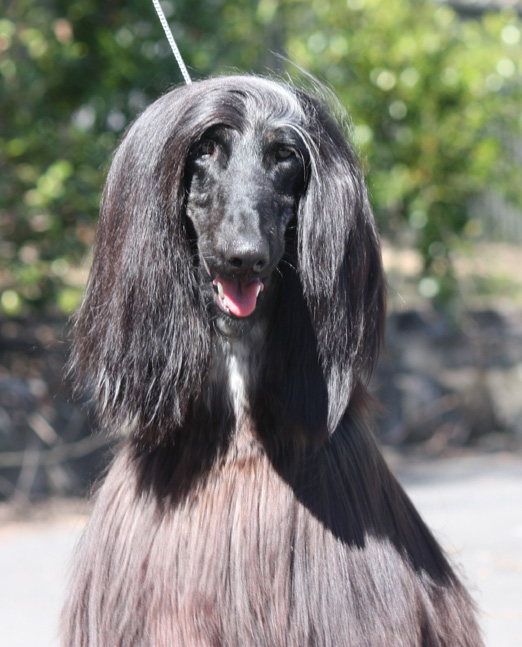 Owned and bred by:
Ros and Peter Bacich
www.avivaafghans.com