.
Now it's .....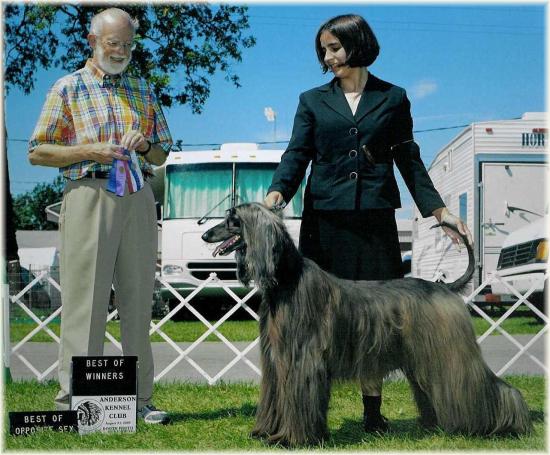 (Ch Elmo's Fellini of Cheri-A x Ch. Elmo's DeHaviland Dove)



Phaedra is pictured with her ring partner, Amanda Blackaby,
they make quite a team!!
Phaedra finished in limited showing and would like to thank the
many judges who recognized her fine qualities: Dr. Anthony DiNardo,
Mr. Michael Canalizo, Mrs. Robert Forsyth, Mr. Eugene Blake (MJR),
Ms. Shelley Hennessy (BOB), Mrs. Sandra Bridges, Ms. Karen Rockwell,
Mr. William Usherwood and Dr. Dale D Simmons (MJR).
Phaedra will be selectively bred this spring.


K'Afghan Hounds
Paul & Kim Smith
Valparaiso, IN
219-464-8074
kimlaj2ksmith@netzero.net

.