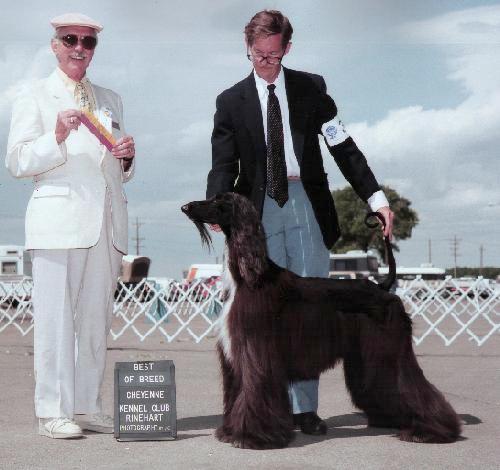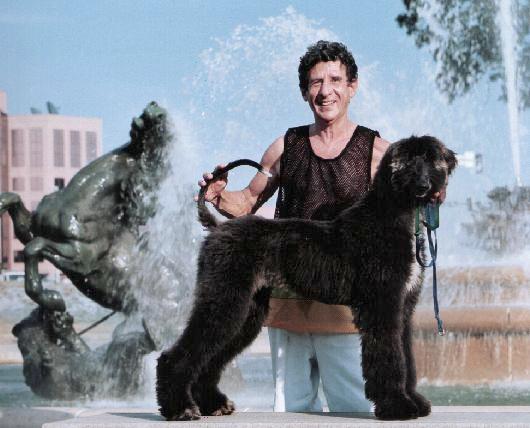 The SBIS Ch. Shylo's Dark Town Strutter – Ch. Elmo's Endless Love litter
has arrived to inherit the challenges made by their predecessors, including:
110 Champions
17 Group Winners
8 Best In Show Winners
7 Specialty Best in Show Winners and
6 Top Producers in the USA
Bred, owned, co-owned or named under the Elmo Banner worldwide.
I list these achievements not because they are accomplishments of mine.
For while I may have been at the helm, it is the dedication of the many who
share my vision of this breed, those dedicated followers who have stepped up
to the plate to make most of this possible. I am both lucky and proud to share
in their excellence. They have added immensely to the Elmo vision,
spirit and bloodstock.
The new litter:
In collaboration with
Mr. John Morton of the Jorogz' Kennels,
Ch. Elmo's Endless Love (Darling), full litter sister of
Grp Winning Ch. Elmo's Everybody Says I Luv you, Award of Merit
winner at the 2005 Nationals. Both are half sisters of Picasso, sired by
my Ch. Elmo's Hawkeye. Endless Love is also a great grand daughter
of Dark Town Strutter, possibly making this the only litter in
existence to double on Strutter.
Strutter's dam, the black and silver, Ch. Shylo Biloxi Miss was a direct
granddaughter of Ch. Mecca's Falstaff and the fascinating Ch. Coastwind Kohotec.
The first time I bred to Strutter, mine were all champions including the:
#1 Afghan and #1 Sire in Canada,
BIS Ch. Elmo's Don't Shake Pyramids owned by Kathy Saville, Nalikar Knls and
#1 Producing Dam in the USA for two straight years
Ch. Elmo's Dar es Salaam owned by the Suncrest Kennels of Jerry and Alice Hastings.
My hope is that this litter will equal or surpass those results.

All pups sold, within 24 hours of announcement as were
the pups from the two previous litters sired by Picasso and
Men Are From Mars.
Reservations for two upcoming litters now being taken.
Two males: Black (Prob. misty blue)
Black masked red
Two females: Black (Prob. misty blue)
Blue


P. Belmont/Heidi Swanson Cole
Kansas City/Palm Beach
913 721 3237
belmo1234@aol.com