Multi Best in Show winning AM & CAN
CH. Stormhill's Silver Star


Silver and Stormhill are proud of all
the accomplishments of his get out of
Summer to date.
.
.
.

Specialty Best in Show winning
DC Allure's Dble Red Hot Summer SC


"Summer" is THE all around Afghan.
She is a Dual Champion, a Specialty
Best in Show Winner and mother of
these beautiful babies. "Summer"
is VERY proud of her kids
accomplishments.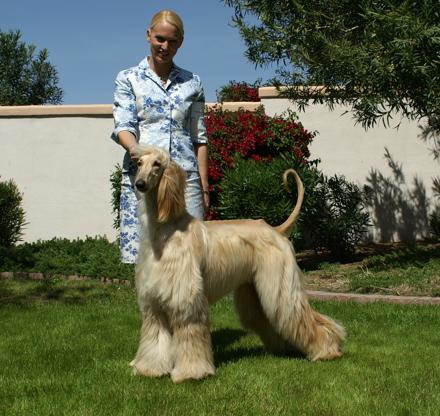 This striking young dog is turning heads everywhere
he goes. He has already acquired several points.
Boone is handled by Alicia Morrison Jones.
Owners:
Patricia Silverman & Dick Hafner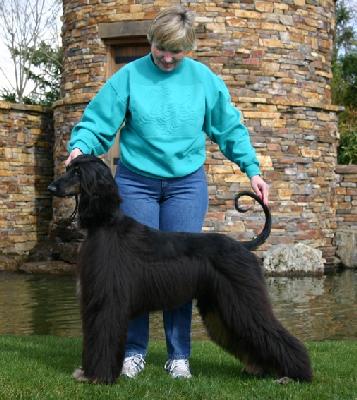 At 14 months of age, our beautiful Jasmine is
starting to "bloom".
Jasmine is pointed in both the US and Canada.
Watch for her this summer.
Update!
1st 12-18 AHC of Greater Phoenix under Ken Tippie
WB, BOS Chintimini KC (Sat) under Dr. Anne Gallant
WB, BOW, BOS Chintimini KC (Sun) under Monica Canistrini
Jasmine has 7 points to date.

Owners:
Roy and Calvena Evetts and Sandy Frei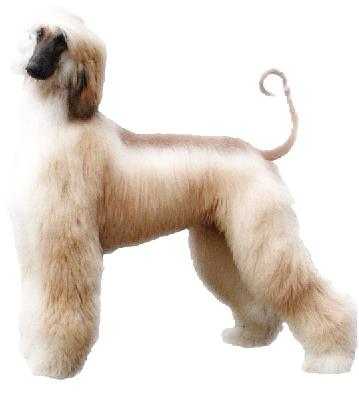 In VERY limited appearances
(until 'Mom" recovers from her car accident to move well enough)
This dynamic young dog has won hearts with his charm
and admirers with his gravity defying movement.
| | | |
| --- | --- | --- |
| Sudden was RWD | Midwest Specialty | Lou Guerrero |
| WD | Cleveland Classic | Dr. Robert Berndt |
| WD/BOW | Columbiana KC | Max Magder |
| WD/BOW | Rubber City KC | William Cunningham |
.

Owners:
Tod & Stephani Norris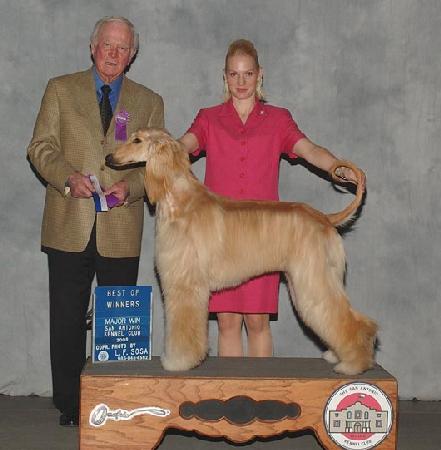 Cady is pictured winning WB/BOW under
William Bergum for a 4 point major during
the BIG San Antonio circuit!
Cady is handled by Alicia Morrison Jones
and her owner Carla Sokol.
Owners:
John & Carla Sokol


Patricia Silverman, Dick Hafner, Tod & Stephani Norris