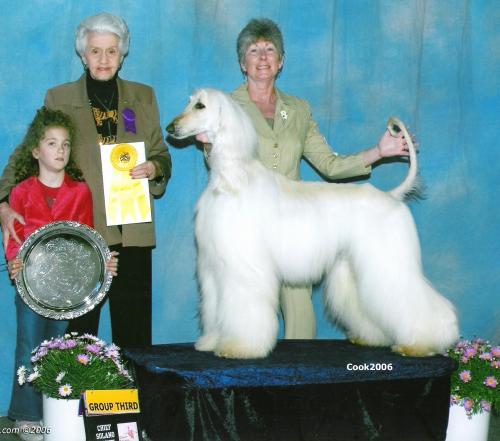 Baakara's Ever Jubilan X Multi Group Winning SBIS Ch. Baakara's Grace of My Heart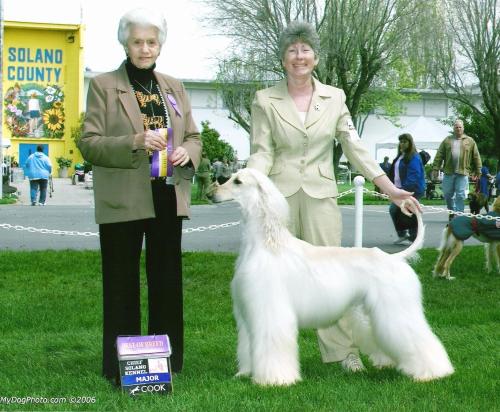 We are so proud of Rodney's latest wins, he was
Best of Breed over Specials for his second Major!
Then he went onto Group 3 under the very
respected judge Gerda Kennedy!


Rodney went WD/BOS
for 2 more points on
5/13/06 under judge
George Boulton.

Rodney now only needs
2 single points to finish
his Championship!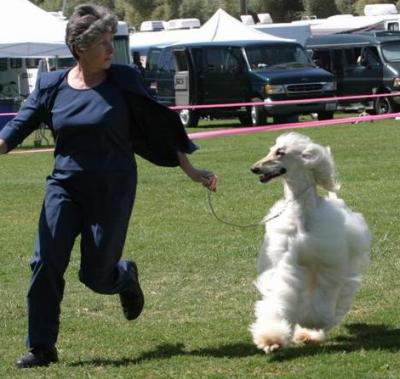 Owners:
Don and Lynn Smithson
Mountain View Hounds
Oroville, CA
mountainviewhounds@yahoo.com

Bred & Co-owned by:
BaaKara Afghans
Karen Baker
Placerville, CA
Baakara@Pacbell.net