(SBIS-BIS Ch. Xenos Joselito X Ch. Agha Djari's Imitation Of Life)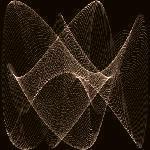 FCI-European Winner 2006 in Helsinki

Just 2 years old, Amber is currently the No.1 Afghan in Germany,
her sister Piper (AD's Pride Goes Before Fall, Xenos/Knl)
is currently No. 1 Afghan in Italy !!

Amber won the title "German Afghan-year winner" 2005 and BOS ,
at just 15 months old under breed-authority Sandy Weinraub
(101 entered Afghans)

CC at the Finnish Ntl. 2006 (165 entered afghans) -She is in the waiting
time for her German, Intl., VDH and Finnish Championship !

Amber is out of a litter of 8 , 5 are already in the waiting time
for their championships or finished !
Breeder : Agha Djari's knl, http://www.agha-djaris.de
email : laserlites-dtl@web.de
Owners : Stefan Boieck/Konny Bayer/Andreas Franz