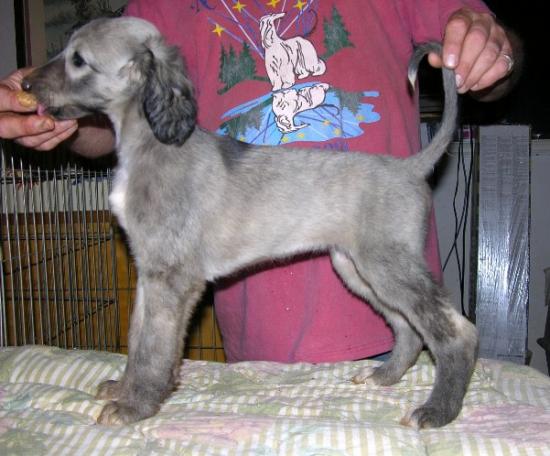 Emblematic of the Elmo/Suncrest look along with the expected
air-tight, building block Elmo pedigree that will forecast offspring that
will look like she LOOKS, this all pastel blue litter is co bred by the
successful Suncrest Kennels of Jerry and Alice Hastings and myself.
Little Miss "I'm all it" is here and due to personal and professional
obligations she is for sale. She is already showing traits far beyond
the normal age-appropriate readiness and is available to a client
seeking this level of quality. She is fully brain-imprint socialized,
leash and table excellent and very outgoing and happy.
Look at the photo.
Study the balance, the lines, the flow, the stance, the long rib cage,
the short loin, the low hocks, the grace in which the neck meets the
withers, the natural ring tail,the fantastic expression, the refined long
head and not that it is important, the mascara and the blinding color,
Sweetheart Silver Blue!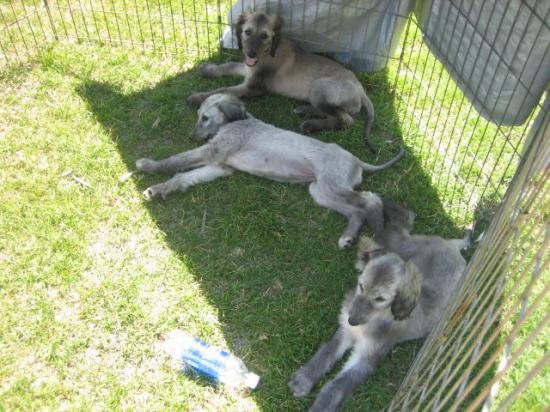 Peter Belmont, Jr./Heidi Cole
Kansas City/Palm Beach Florida
belmo1234@aol.com