It can be hard to be the kid of a legend,
but sometimes,
all expectations are fulfilled ....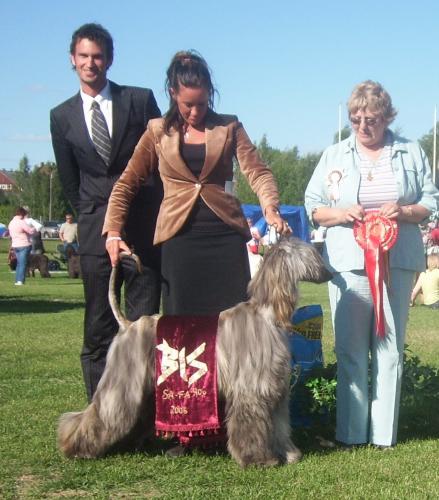 Ntl.BIS Agha Djari's Reflection Of Xenos
(SBIS Ch.Xenos Comment x Ntl-Multi-SBIS Ch.Agha Djari's Forever In My Heart)

Reeva, the stunning daughter of Germany's Top winning BIS
Afghan of all times , "Devon" had an incredible debut, first
weekend out. She won at the Finnish Ntl. Junior BIS, CC, Best
Bitch and finally BIS over the record entry from 165 afghans,
just 14 months old !! Thank you , breeder-judge Susan Rhodes/UK,
Camilla for handling her to perfection , after I broke my foot in
the ring during the best-bitch decision, and the crowd for all your
nice comments on our dogs. These are the moments every breeder is
working for, we will never forget that weekend !!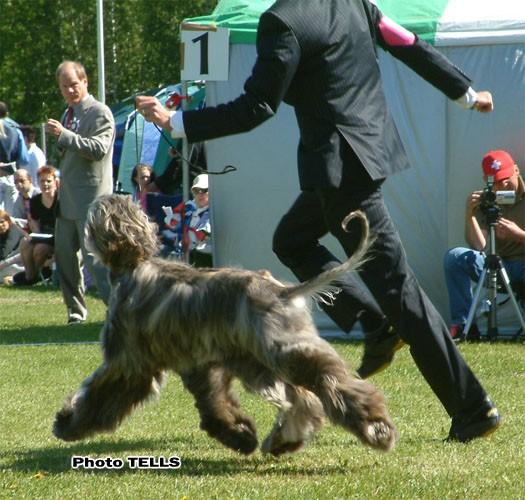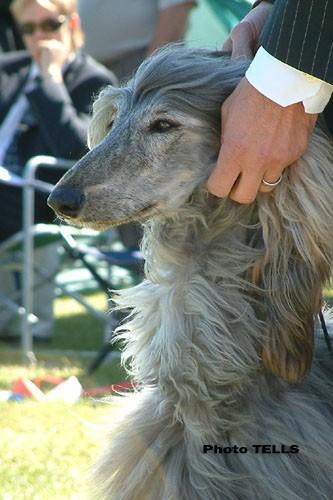 Breeder/Owner Agha Djari's knl, http://www.agha-djaris.de
Please also have a look at our litter-page, the U-litter
(same sire as Reeva) has new pics !