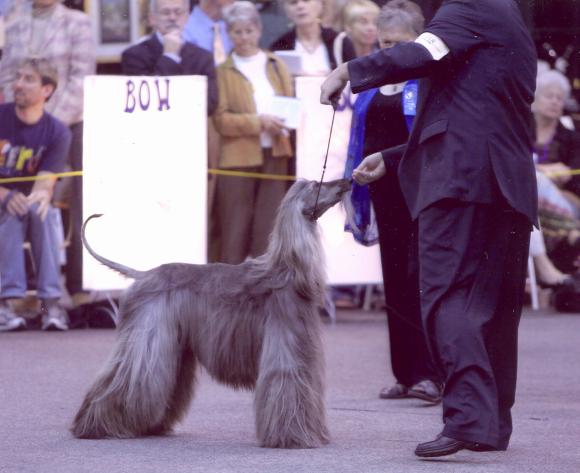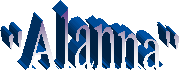 We had a wonderful time at the 2006 National Specialty with our
fantastic girl! Thank you to all of Alanna's friends & admirers for
their tremendous ringside support, and to judge Roberto Velez-Pico for
Alanna's Award of Merit at the Lehigh Valley Afghan Hound Specialty.
Alanna was beautifully presented during the 2006 National Specialty
week by handler Phil Schafmayer.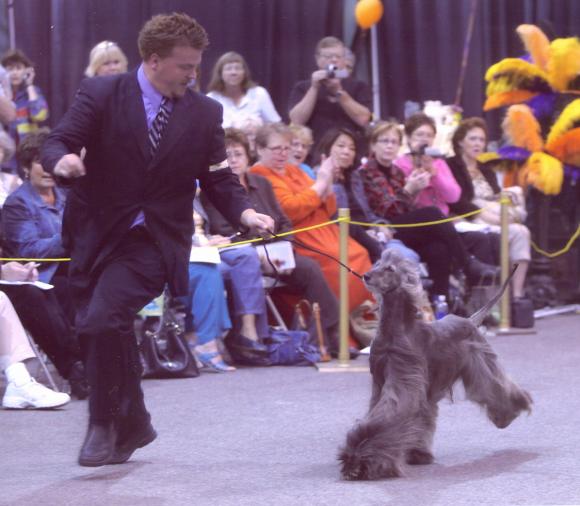 Thayer & Lucia Brown
Dragonfly Afghans