.

THANK YOU
To everyone for your kindness and hospitality during the AHC
of America 2006 National. It was great to catch up with so many
old friends. You made us feel so welcome and shared in our
excitement and joy for Alexis wonderful win. It was a great show,
so professionally run and organized and the largest entry in 10 years.

We were extremely proud of our boy going Winners dog and then BOW,
we will cherish the memories of this great event for some time, thanks
to all for your wonderful emails and sharing this win with us.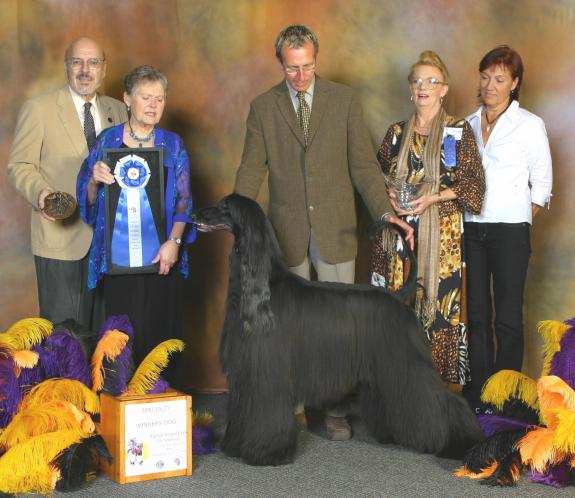 Winners Dog and BOW
AHC of America 2006, the largest entry in 10 years


Proud owned by Lena & Gunnar Johansson ( Gold'N Copper )
Co /owned & handled by Stephen Wheeler ( Jacosta )
Email : goldncopper@telia.com www.goldncopper.se
Sighthoundmag@tele2.se

Bred by Aviva Kennel Australia
Ros & Peter Bacich
PO Box 3172, Dural NSW 2158
Ph 02-9652 0400, Fax 02-9652 0411
E-mail: ros@avivaafghans.com www.avivaafghans.com
.