.

Thank You to Breeders Denise Schwebke, Sandy Hotz
and Don Stires for allowing us to share our lives
with this wonderful boy!

And also to Kerry Pope for his great coaching.
You're a wonderful teacher!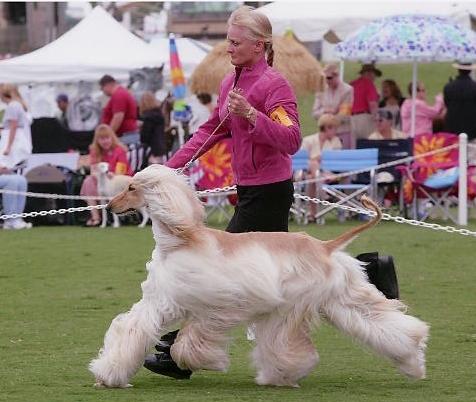 Photo by Adriaan Van't Riet

Spike will make his debut as a Special at the National,


Spike is always owner-handled!
Owners: Sherry & Adriaan Vanít Riet & Denise Schwebke
vantriet@earthlink.net
Breeders: Denise Schwebke, Sandy Hotz, Donald Stires
calaispaidtourist@yahoo.com