American/Canadian Champion
El Malek Fekhir Al Daoud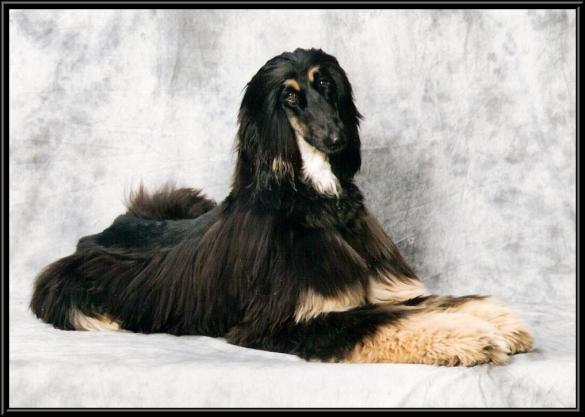 "Woopi"

May 27, 1997 - November 5, 2006


"Woopi" came to me as a very young Canadian Champion. He was my
teacher and became, so promptly, my beloved friend and family member.
He traveled a long way to live with us and took the whole process in stride
and with great dignity. He so politely helped me during my groundwork
period in the Afghan world. He finished so humbly in the United States,
but I was so proud of my handsome man!
There was never a more well behaved
sweetheart – people were always surprised
at how well mannered he was, especially
to be an Afghan!
I kindly thank David Fincham for
entrusting me with my great friend,
but also for such a showy and
beautiful dog. You enabled me to
catch the "Afghan Hound Bug"
through a magnificent boy!

We loved this gentle aristocrat with all of our hearts and can't wait to
catch that first glimpse of him on that Rainbow Bridge!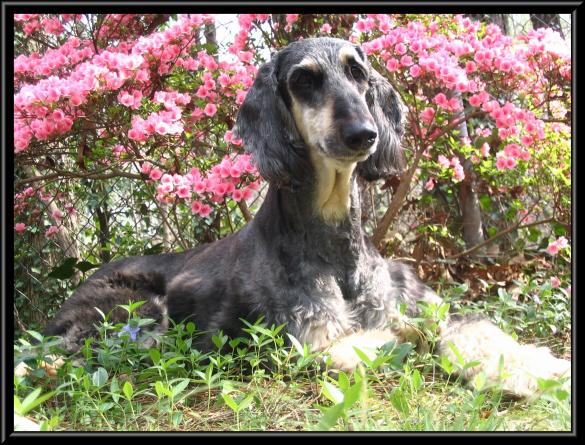 Woopi, we will always miss you and we'll never forget you!

You're a liberated spirit now, old friend…go and do what you will!