Leaves Them Breathless!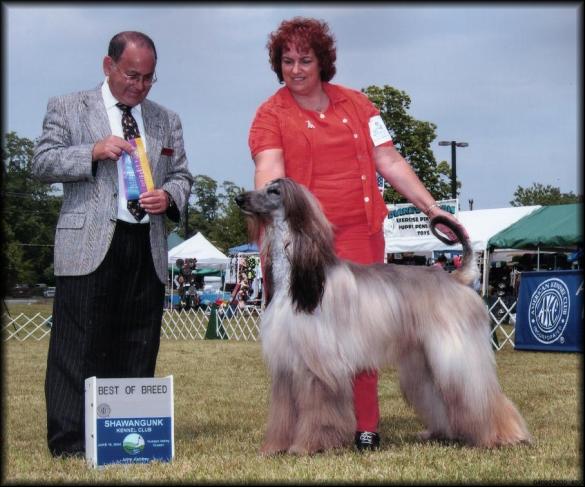 Pictured with Judge, Dr. Ronald Spritzer and
Owner-Handler Maria Falkenheimer




Special thanks to all the judges who recognized
Siena's type, structure and movement.

Mr. Malcom Fellows
Mr. William Russell
Mrs. Carol Spritzer
Dr. Levinson
Mr. William Cunningham
Mr. Edward Lyons
Mrs. Margarite Stanski
Mr. Levi Marman
Also special thanks to Siena's favorite handler, Terri Tevlin,
who handled him for his major wins.
Owned and Handled By
Maria Falkenheimer
Lafara's Afghans
(518) 784-2181
Valatie, New York
mfalkenheimer@hotmail.com

Breeder
Mary T. Morris
DragonFire Hounds