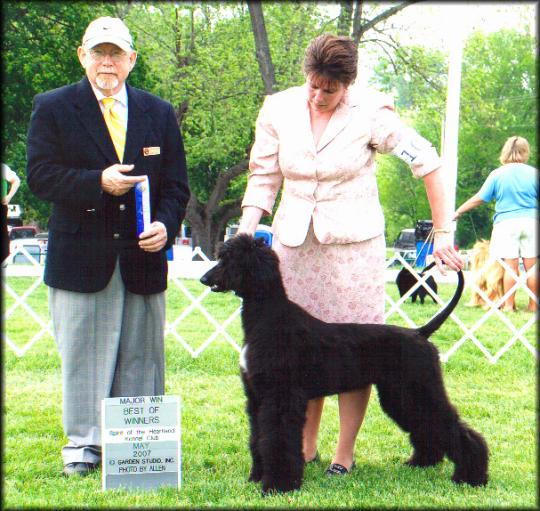 SBIS Am CH Oakhill Wish Upon a Star X CH Elmo's Endless Love
What a wonderful major win for first time in the ring at 6 months old!
Our "Amy" shows all the potential to be what her friend
Ozzy "Ch. Elmo's Oz of Bybur" has accomplished. Her sister's
Christina, Elizabeth, Vega, and Lyra are strutting their stuff
in the ring, also! Way to go!
Thank you to Mr. Potter for her first major win at Purina shows and
Thank you to Mr. John Wade for her RWB at the all-breed show at
the St. Louis Specialty weekend.

UPDATE!!
She won BOB/BW/WB and Puppy Group 1 on Saturday,
August 18, 2007 under judge Ms. Honi Reisman at the
Memphis Specialty weekend, all from the
9-12 month puppy class.

Thanks to Ms. Honi Reisman for Amy's second major!