Swan River Afghans is proud to introduce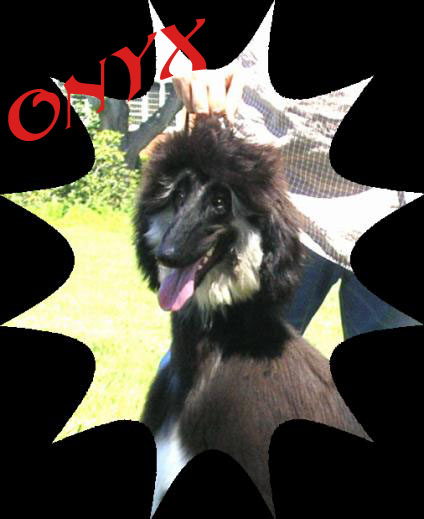 Onyx went BOB and Hound group first at the Suffolk
County Kennel Club match. Not bad for his first time out.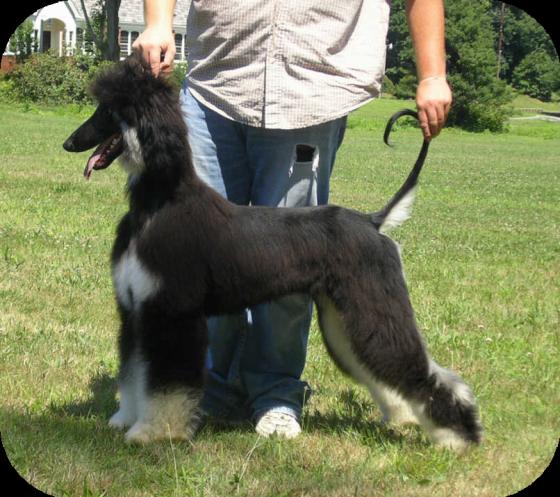 Thank you to Adorah Afghans for this beautiful boy,
Thanks to Phil Schafmayer for his handling talents
and Sharon Ferraro for the photos.