Ch #31 Ch Alphavilles Made it Meezelf



"Jansson"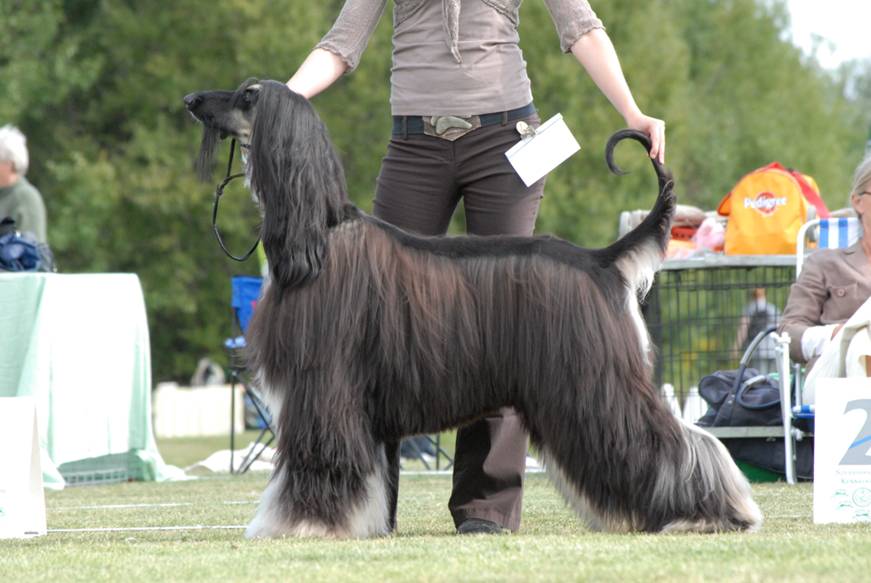 ( Ch NFX Night to Remember – Alphavilles She's Livin La Vida Loca)
Photo Jan Malmsten
BIS Intermediate Vårgårda AfghanSpeciality –
judge Mr Philippe Gallardo ( Kafka) , ESP
Thank you judges:
Finishing CAC- Mr Rodi Hubenthal, NO
CAC- Mr Gary Mason,UK
CAC- Mr M Borges PO
CAC- Mr Leif L Jörgensen. Dk
Speciality CAC- Mrs Ingela Kyrklund, Swe

Janssons" Owner: Rosie Brandt, SWE,
email: rosemarie.brandt@telia.com

ALL Breeds BIS - Breedersgroup (pic)
Sofiero Kennelclub show ,SWE
Judge:Mrs Irina Poletaeva, fin
+
SBIS Breeders group
Laröd SighthoundSpeciality
judge Mr Ray Lindholm, Swe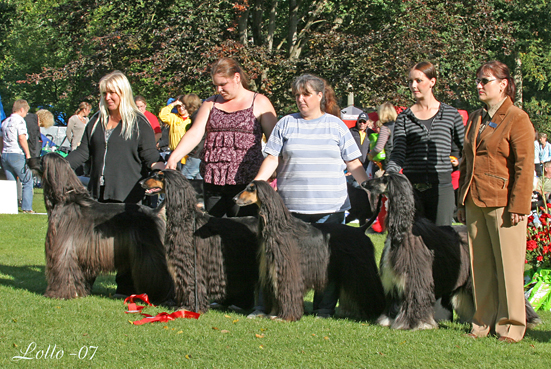 ..from left….Ch ALphavilles Tailor Made, Ch Alphavilles
She's The One, Ch Alphavilles She's a Perfect Ten,
Ch Alphavilles Made it Meezelf.
Thank you judges and owners of these dogs for
making it a very special weekend… and ofcourse
to all of you who cheered for us…
We were also BIS Breedersgroup at Vårgårda Afghan
speciality in june 07 –judge Philippe Gallardo , (Kafka)
and BOB/BIS2 Breedersgroup at "My dog"
Sighthoundclub Jan 07 judge Mrs Ingela Kyrklund, SWE
and numerous BOB Breedersgroup this year where we
have not competed in the BIS finals…


"Buddha"



SBOS NrCh Alphavilles That's It That's Me
(MCh Ingenue Sebaztian- Ch Alphavilles She's a Perfect Ten)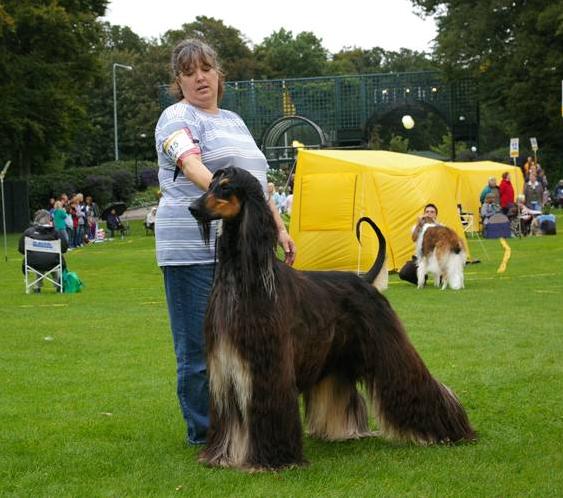 …had his first progeny groups….the results ?…

BOB Progeny Group Sofiero Kennelclub show ,SWE
Judge:Mr Rodi Hubenthal , NO
BOB / SBIS2 Progeny Group Laröd SighthoundSpeciality
Judge Mr Ray Lindholm, Swe (pic)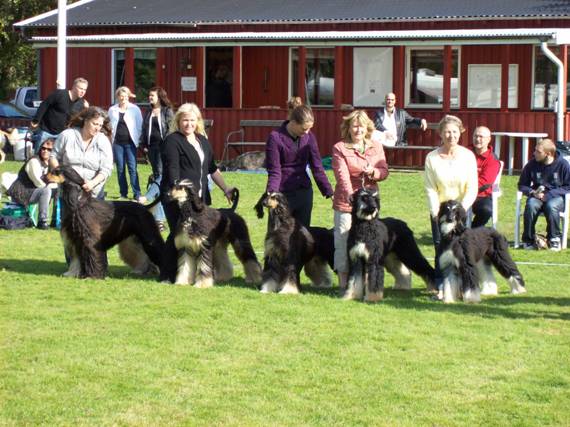 This group included offspring from 3 different litters
from left.."Buddha", Alphavilles What Women Want,
Summerstorm Destiny Design, Tanniques Blowing in
The Wind, Tanniques Black Ice
Photos by Lollo, Lillemor & Jessica….



…and Finally
Swedens # 1 Veteran 2007( Afghan)
Ch Alphavilles She's a Perfect Ten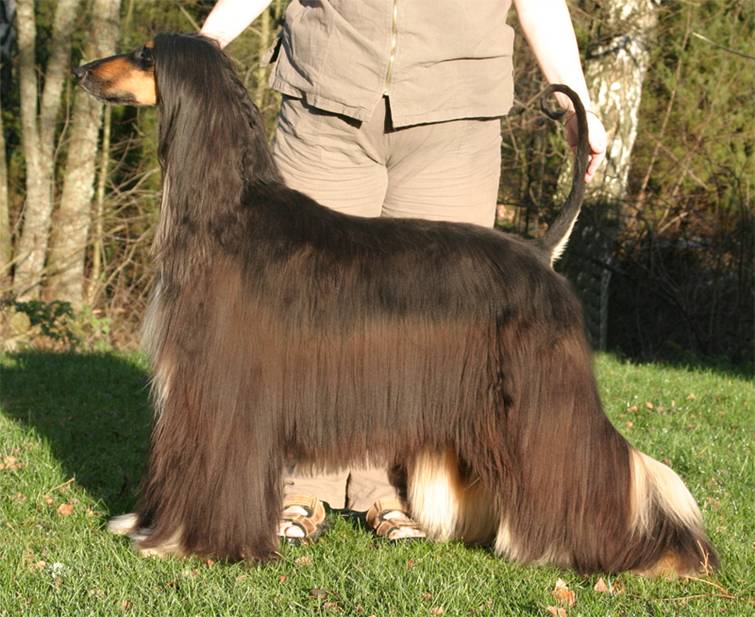 (Ch Tifarah Hi Flying Victory – Ch Alphavilles Shesellsseashells)
…who ended her showcareer by going BOB / BIS3 Veteran
at 9 years of age at Laröd Sighthound Speciality


Want to join the ride?
Puppies expected winter 2007

Alphavilles
Yvonne Ljungkvist & Tommy Carlsson
email: alphavilles@home.se
www.alphavilles.se