(SBIS Ch. Xenos Comment X SBIS Ch. Agha Djari's Forever In My Heart)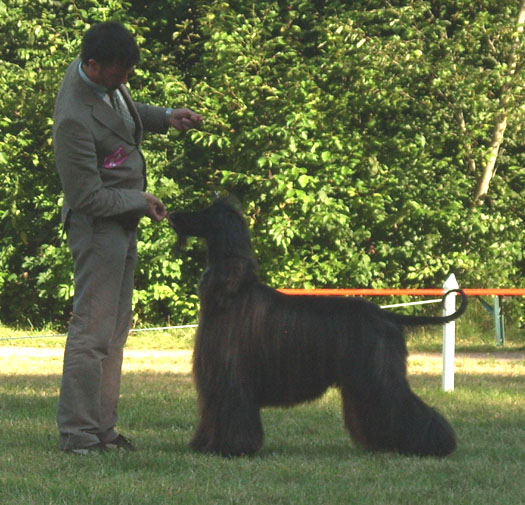 Like sister Reeva, Rush had a fabulous debut in the showring,
winning the CAC at the prestigious Donaueschingen 2006
show over Multi-specials from the intermediate class
under Stephen Wheeler/Sweden ("Jacosta").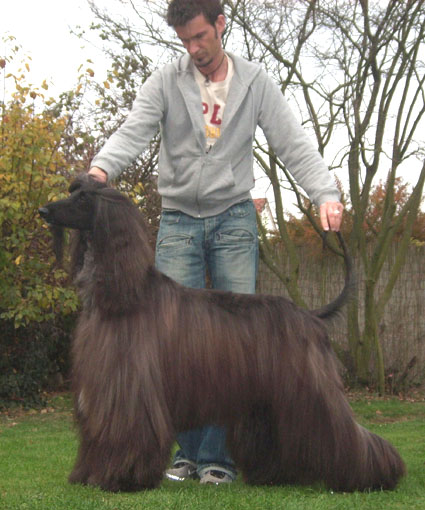 In 2007, just 2 years old, Rush finished 3 championships, the
German Champion he finished with his 10th CAC at the very
first show after his waiting-year, he is in the waiting year for the
International and the Suisse Championship (in three straight shows),
and won the Belgium National under Roberto Posa/Ch ("Karkati").
He was also BOB in Donaueschingen this year from the open
class under Sighthound Specialist Olaf Knauber/D.
Every time, he went BOB at International shows, he was placed
from placements 1-3 in the Groupe!
He is the current No. 1 Afghan Germany 2007
We are offering 2 beautiful sons of Rush, out of multi Ch. Ingenue Izabella-S,
littersister to Multi Ch. Ingenue Sebaztian !!

Please, have a look for further information on our new homepage
http://www.agha-djaris.de
or
contact laserlites-dtl@web.de