LITTER ANNOUNCEMENT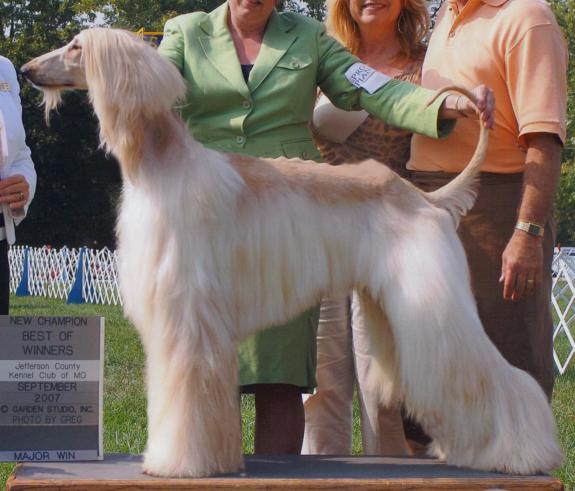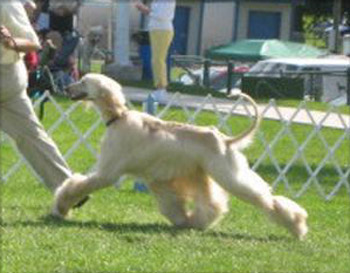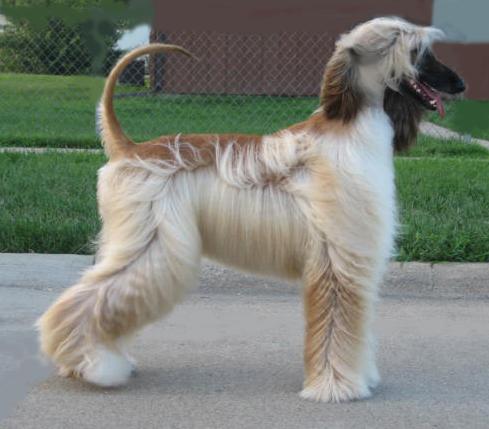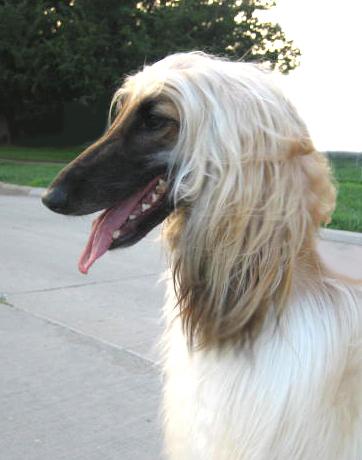 They are here,
we are HONESTLY impressed and they are ready to
be in your hands and hearts forever for Valentine's Day!
They will be old enough to win points and more, like their parents did
(go to Archives for PROOF) at the Spring shows.
Remember, the norm for an Elmo Afghan, when wisely and properly
shown and conditioned, is the completion of a championship title in less
than ten shows. Again, go to AKC show records for PROOF.
Two CREAMS (one male, one female)
Six BLACK MASKED REDS (males and females)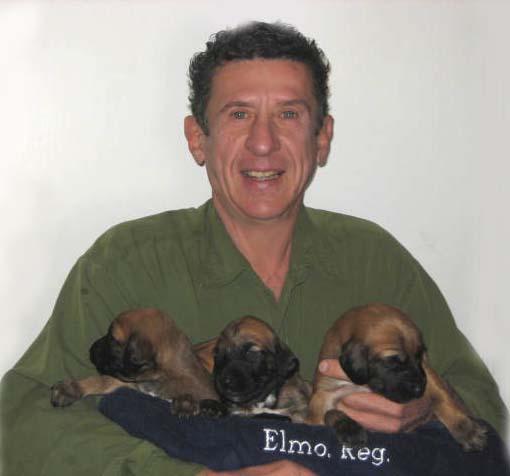 This litter is doubled on the sire of Picasso, Ch. Elmo's Hawkeye
and stands on two solid outcrosses which contribute to their VALUE
as both show dogs and QUALITY breeding stock.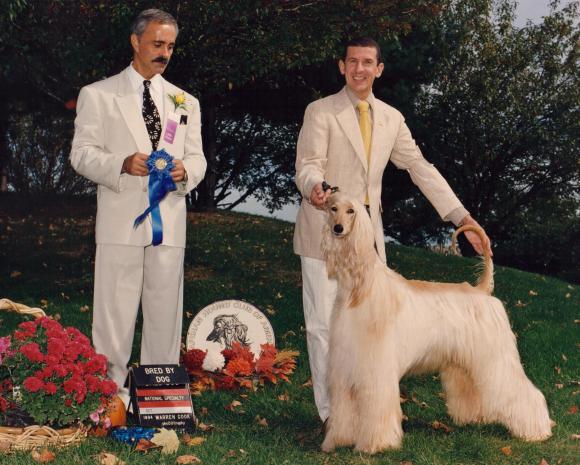 Ch. Elmo's Hawkeye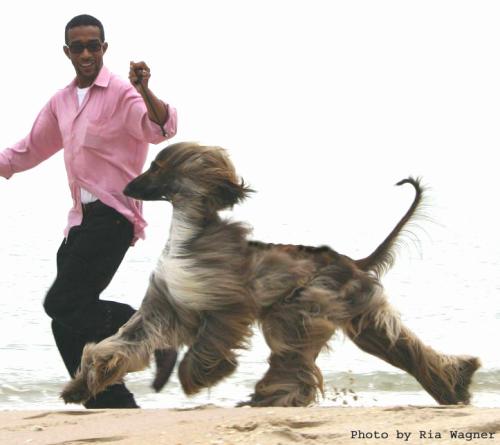 Ch. Regimes Picasso of Keystone

These gorgeous pups are reasonably priced. Do not think you cannot
afford to buy one. We feel just the opposite. We think you cannot afford
to NOT buy one. Along with your initial investment you will receive the
benefit of mentoring built on years of quality accomplishments.