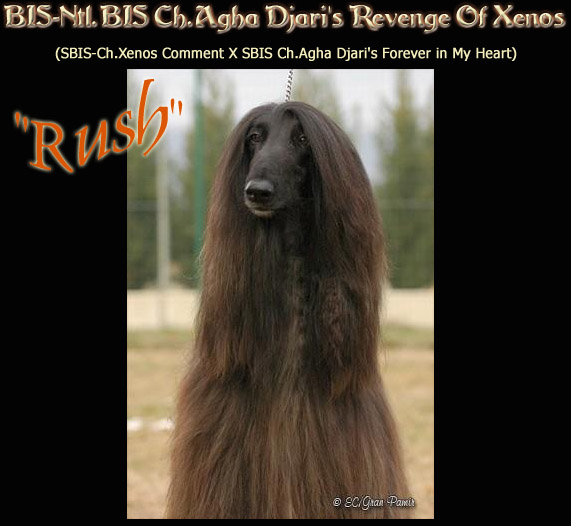 Germany's No. 1 afghan 2007 (2 years old)

Group-winning German, VDH, Lux. Champion
BIS Winner Belgium Ntl.
German Bundessieger 2007 +BOB +BOG-2
Like sister Reeva, Rush had a fabulous debut in the showring,
winning the CAC at the famous Donaueschingen 2006 show over
Multi-specials from the intermediate class under
Stephen Wheeler/Sweden ("Jacosta").
In 2007, just 2 years old, Rush finished 3 championships, The
German Champion, he finished with his 10th CAC at the very first
show after his waiting-year, he is in the waiting year for the
International and the Suisse championship (in three straight shows),
and won the Belgium National under Roberto Posa/Ch ("Karkati").
Every time, he went BOB at International shows, he was placed
from place 1-3 in the groupe!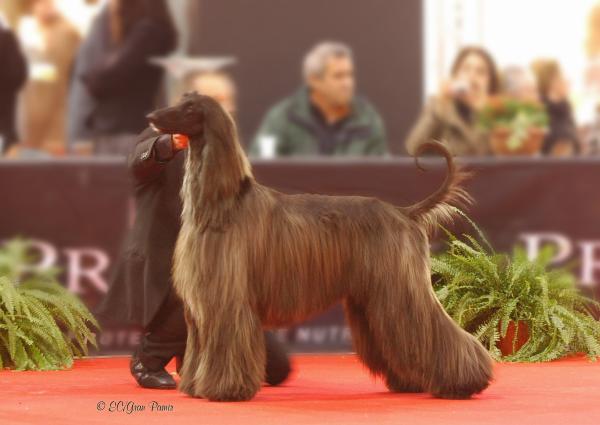 He went back to Italy at the end of the year and started
his Italian career with a bang :
19th January, Firenze Intl-All-Breed-show judges H. LEHTINEN/
Finland for BIS, P. JHON/India for BOG and Mr. IMBIMBO/Taly
(breed) Rush wins CAC/CACIB/BOG/ALL BREED-BIS !!
20th January, AREZZO, Intl. all-Breed-show, judges S. RIVOLTA/Itlay
(breed-specialty) and C. DE GIULIANI (BOG), Rush wins CAC/CACIB/
BOG then BIS-4 under Mr. Balducci/Italy !
26th January, Intl.All-breed-show, Milano In his third show this
year in Italy, he wins his 3rd CAC/CACIB/BOB and later
on Groupe-2 !!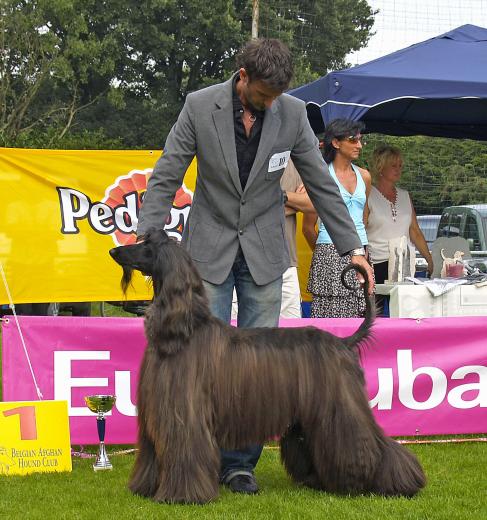 owners: Roberto Bongiovanni, Xenos reg., Stefan Boieck
breeders: http://ww.agha-djaris.de