CharterOak Dark Moon
"ABBYGALE"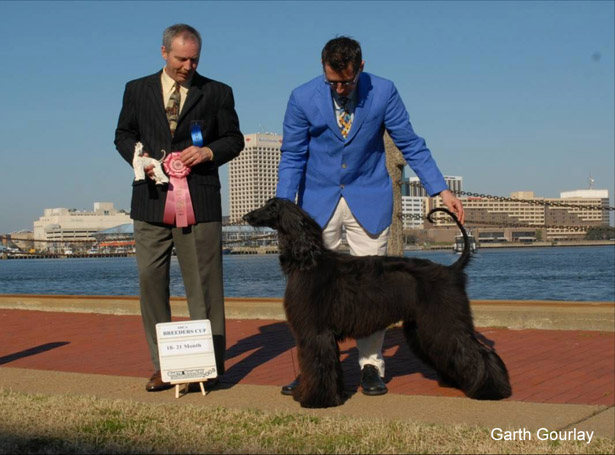 CH CharterOak Jacarilla X CH CharterOak Azerbjain Moon

1ST 18-21 Month Bitch AHCA Breeder's Cup
March 6th Portsmouth, Virginia
Thanks to Afghan Breeder Emmet Roche/ Qamari

What a great experience it was for us to attend our first
Breeder's Cup with this win! "Abbygale" continues to
bring much joy to our lives.
Thank you Gene and Shelly Vaccaro for breeding "Abbygale"
and for giving me the privilege to own her. Thank you also
to Michael Liss for your "impeccable" handling of Abbygale
to this win! What a fun weekend!!
Congratulations to Tony, Floyd, Tricia and "Jewel" on your BIG WIN!