(SBIS Ch. Oakhill Wish Upon A Star and Ch. Elmo's Endless Love)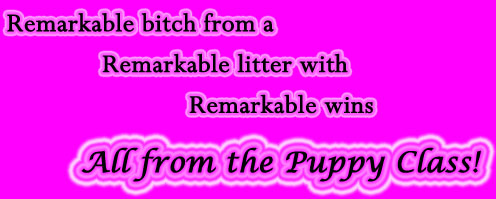 Afghan Hound Club of St. Louis

BEST PUPPY IN SHOW
Judge: Francisco Cabrera (Argentina)
Mississippi Valley KC,
St Louis Specialty Weekend
FIVE POINT MAJOR Reserve WINNERS
Judge: Ms. Jo Ann Buehler
Sioux Valley Kennel Club





Winners Bitch, Best of Winners,
BEST OF BREED
3 Point Major and
HOUND GROUP 4, then
BEST HOUND PUPPY IN SHOW
Judge: Mr. Dana Cline
Afghan Hound Club Of Omaha


WINNERS BITCH and BEST OF WINNERS
5 Point Major
Judge: Mr. Gene Vaccaro
Cyclone Country KC


WINNERS BITCH
Judge: Mr. Lawrence C Terricone
3 Point Major
Sincere appreciation to Michelle Dyer for allowing Christina's sire
to become a part of the Elmo line and giving Christina the expert care,
training and conditioning needed to win big over many quality adults
and Champions at such a young age. We are thrilled beyond words that
she is one of the SIX IDENTICAL BLACK SISTERS produced by the
Ethiopia daughter, Ch. Elmo's Endless Love. All have been winning
important shows and finished or within singles of finishing. with Best
of Breed, Best in Sweeps, Best Puppy and GROUP PLACEMENT
wins across the USA.
Ch. Elmo's Rock Star Evanescence (Mathenia & Belmont)
Elmo's Egyptian Star (Deb Peters, Guy Bagley & Belmont)
Elmo's Star Studded Love Affair (Erin Davis)
Elmo's Movie Star (Barbara Feldman & Belmont)
Elmo's I'm A Star (John Schoolcraft, Martha Zehner & Belmont)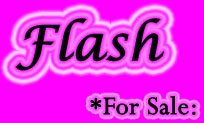 Elmo's Double Platinum,
the cousin of Christina

(beautiful perfectly balanced
cream female teaming with type)

Ch. Elmo's Endless Love is in whelp to the World Show Hound
Group, Westminster and Eukanuba Winner, thee
#1 Afghan & #4 Hound in Canada,
MBIS Am. Can. & Mex. Ch. Elmo's Men Are From Mars.
Litter due soon - VIEW PEDIGREE

This litter is being bred by Peter Belmont, Jr. &
John Schoolcraft and Martha Zehner (Painted Gold Farms and Mihdian Afghans)