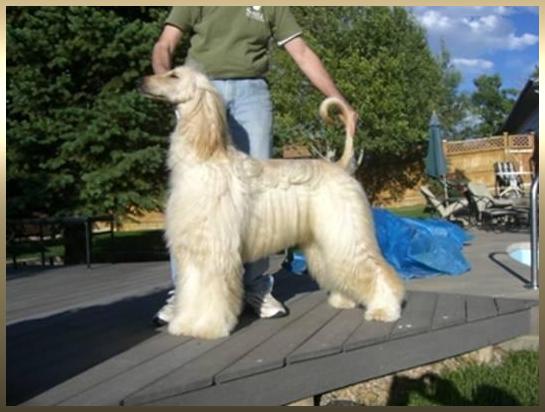 (Ch. Shylo Suspended X Ch. Sha-Cone Abaca Adelaide)

Patron is available to a home where his wonderful
outgoing personality will be appreciated.
Patron won a Best in Sweeps and a specialty major at 6 months
of age and went on to finish with a 5 pt. major, 2 breed wins,
and a group placement.

He is pictured 6/10/2008 and is just over 2 years of age
and is in excellent show coat and health.