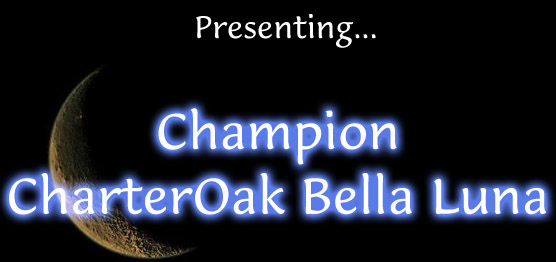 (Ch. CharterOak Jacarilla x Ch. CharterOak Azerbjain Moon)
Monterey Bay Afghan Hound Specialty Show
WINNERS BITCH - major
Breeder judge: Robert Godfrey
the next day
Lompoc Valley Kennel Club
WINNERS BITCH - major
Breeder judge: Eugene Blake
Thank you gentleman for an exciting end to Bella's class career.
In just 3 short months of limited showing, in tough West Coast competition,
Bella achieved her Championship with 3 majors! Our pretty girl made
many friends and admirers along the way.
A special thanks to Pam and Lonnie for all their support!









Owners:
Patricia Clark, Gregory Clark
ASTARTI@aol.com
&
Gene & Michelle Vaccaro

Breeders:
Gene and Michelle Vaccaro