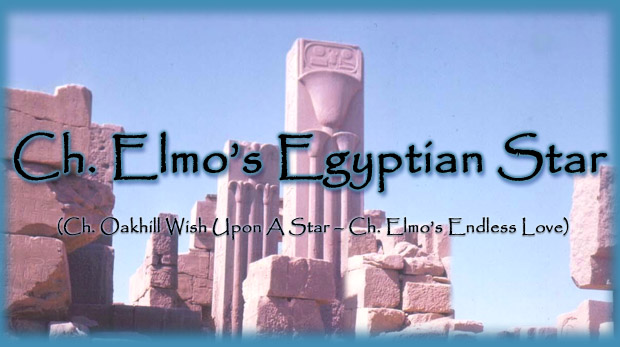 With many BEST of BREED wins from the classes
this bitch gained her championship easily.
Like her winning sisters,
Ch. Elmo's Rock Star,
Ch. Elmo's Star Studded Love Affair and
almost Chs. Elmo's Pop and Movie Star,
she shouts


That beneath the elements that have been the strict
benchmark ELMO look for almost half a CENTURY
have made her the success she is.
-Natural as we demand-
No shaved face, no plucked saddle and no man-made tail!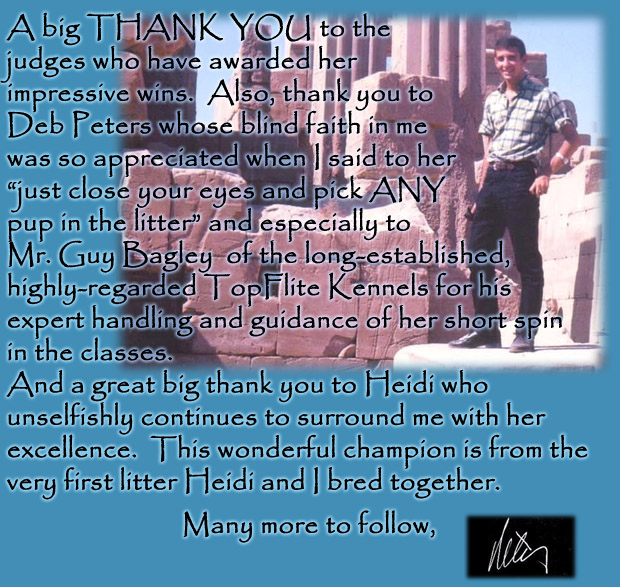 -Owners-
Ms. Deb Peters
Mr. Guy Bagley, TopFlite Kennels
Mr. Peter Belmont, Jr.

-Breeders-
Peter Belmont, Jr.
Heidi Cole
BELMONT2U@aol.com