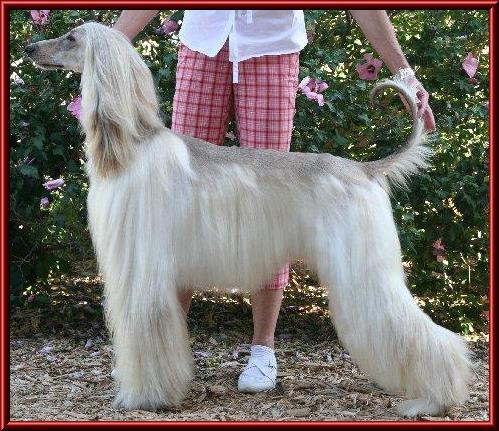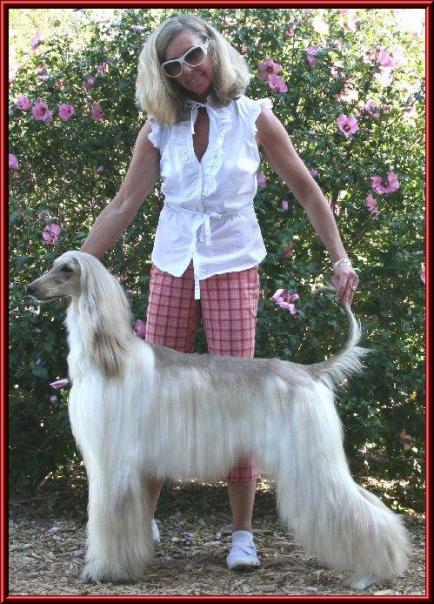 (Ch. Bokhara's Dorian Grey X Diva In Concert)


"Nickel" is finally back in the ring until he finishes now. He was
shown a couple of weekends as a puppy before breaking his leg and
subsequently having to re-grow all his coat after the repair. He came
out this past winter to garner a 4 point major during our big 4-day
Rocky Mountain Classic in Denver. This Spring he caught a nasty virus
and had to miss a few nice shows due to a fever of 106.4 and he lost quite a
bit of weight from that, along with some coat from the fever and antibiotics.
But he is back in fighting condition and will not be stopped! He just came
out again to take another major a few weekends ago and we are hoping to
keep up the momentum, and hopefully all his set-backs are behind us!


Thank you to the judges and
breeders who have recognized
and commented on the correct
construction, soundness, elegance,
and floaty movement of our
standard-sized boy.





Holly Jorgensen
ConcertHD@aol.com
Evergreen, CO 80439
303 670 9467