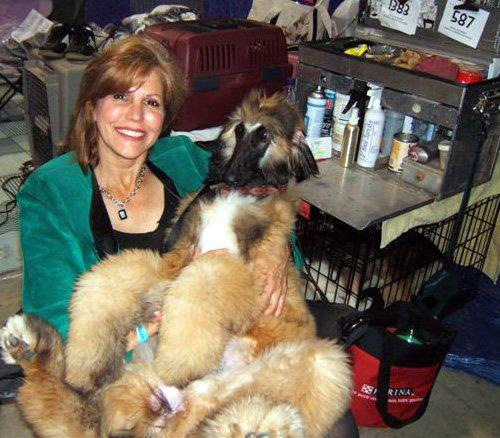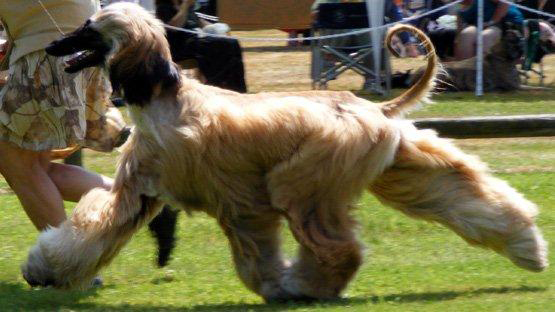 AmCanGrand ChPolo's In The Air Tonite, Fch, AmCanCD, SC, CGN/GerCh Be A Star A Touch of Freedom

Sylvie is certainly following in her Daddy Aries footsteps with her wide
open easy sidegait. Selectively shown, Sylvie wins Best in Sweeps
at the Canadian Nationals, and Sighthound Specialty in Canada.
In the States, she won Best Hound Sweeps in California.
She is a beautiful blend of Am.Aust. & European Bloodlines
Breeder - A Touch of Freedom
Owner/Handler - Polo Afghans
Lorianne Amadeo


poloafghans.ca