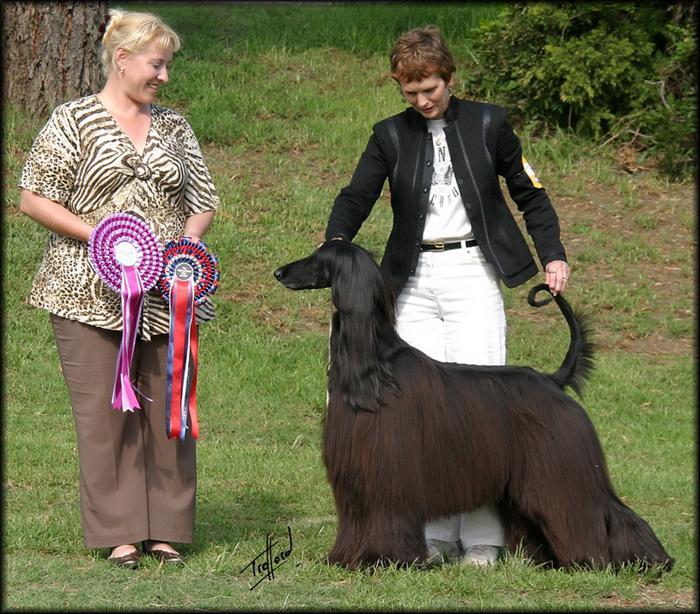 photo by Trafford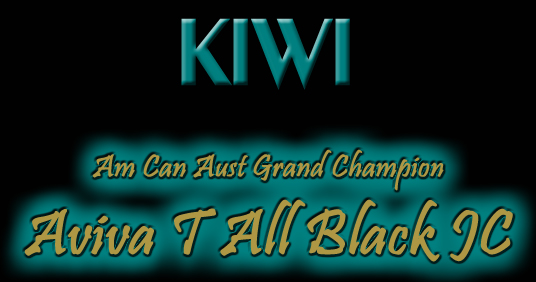 " I was very impressed about the quality of my BOB and BIS Afghan.
He is a very masculine and elegant male with ideal proportion and
the best front assembly I have ever seen in an Afghan. Beautiful neck
flowing smoothly into shoulder and strong topline with a perfect
croup and tail set. Athletic chest and forechest. Springy and powerful
gait with natural proud head carriage, keeping the same outline
standing and moving. On top of this in beautiful coat and muscle
tone condition. He is simply the Afghan Hound standard. "
Roberto Posa - Karkati
........ and so many judges agreed with him,

Kiwi's TEN Specialty BISs were won under judges from 5 different countries
and 4 continents, couple this with his extraordinary success in the All Breeds
ring, he can truly be classed as the dog who could cross the boundaries.
Kiwi was shown as often as time and other commitments allowed.
And here are some of our favourite win photos ........

BOB Melbourne Royal 2008
Ramon Podesta (Chile)
Huge breed entry, perhaps the strongest
competition in the breed for years.


BIS # 50 BIS AHC NSW
Norman Corbett (Spain)
.
.

BIS AHC NSW Easter 2007
Clair van den Bergh
(South Africa)


BIS QAHA
Nancy Leuba (USA)
National weekend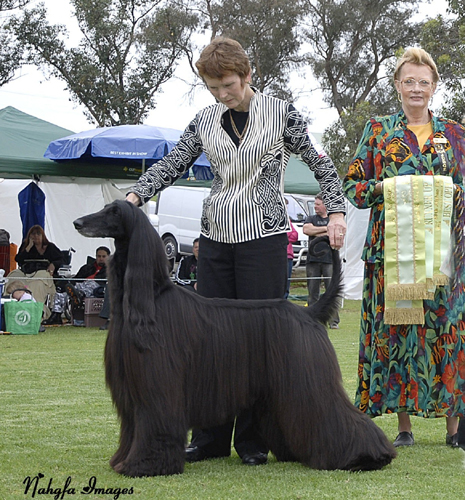 BIS AHC NSW Oct 2008
JoAnne Buehler (USA)
Kiwi was ........

............raised to maturity and finished in Australia by Jann and Peter Williams
............handled in the USA by Chris Terrell and Bobbi Kinley-Blewett
............handled in Australia on return from USA by Ros Bacich
............bred by Ros and Peter Bacich www.avivaafghans.com
............and permanently retired from the show ring in Oct 2009


And here he is wearing his new haircut. We always knew what was hidden
under the hair and many of his keenest supporters knew too, so we can
now show that some guys look even better undressed.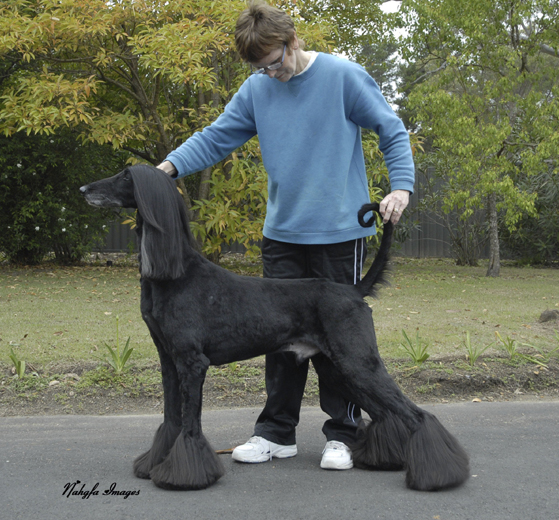 Kiwi is owned by Ros Bacich, Marilyn Thompson and Lynn Faro