.... WINNING, WHEN IT MATTERS......
Friday, 9th of October 2009, WORLD-DOG-SHOW Bratislava/Slovakia,
breeder-judge: Stephen Wheeler/Sweden ("Jacosta").
Reeva did it again !!!
It's the first time in the history of the breed, that a bitch could win
the title "Worldchampion" 2 years in a row !!!! Just 9 months after a litter
of 8 puppies "Reeva" wins again the title "WORLDCHAMPION '09" !!!
We are thrilled and honoured !!! Thank you so much to the crowd and
to the judge ! Again, the wins under breeder-judges, who are in the
breed over decades, are the most important ones !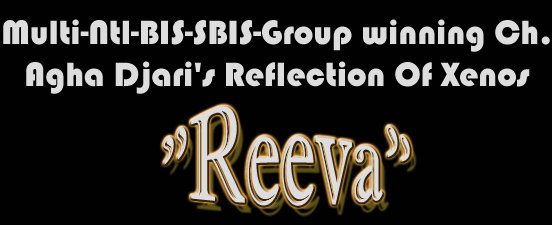 (SBIS Ch.Xenos Comment X Multi-NtlBIS Ch.Agha Djari's Forever In My Heart)
Worldchampion 2008 (plus Groupe 1 , 800 sighthounds) Intl., American,
German, Swedish, Finnish, Nordic, Est. Champion
National BIS winner in the USA, Sweden, Finland and Belgium
Multi-BIS-SBIS Groupwinner
Thank you, Edith Hanson, for Reeva's Award Of Merit at the
American National 2009, as the only bitch, receiving an AOM,
just 8 months after having a litter of 8 puppies !
Thank you, Emmet Roche ("Qamari") for the beautiful pics of Reeva !


Stefan Boieck
http://www.agha-djaris.de