Elan Sebring presents
(MBIS, MNBIS, US, Swe, Fin, Norw, Nordic Ch. Elan Sebring The Matrix x Ch. Elan Sebring Siren)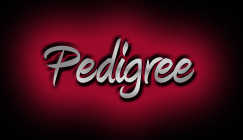 Scarlet beautifully represents our breeding program and is a shining
example of consistency generation after generation. Scarlet will be bred
on her next season to new Ch. Tells Elan Sebring The Womanizer, WD
over an entry of 91 at the AHCA National.
Many thanks to Lisa Bettis for showing Scarlet to her
championship during our recent hiatus from the show ring.

Owners/Breeders:
www.elanafghanhounds.com
We proudly groom and present all our
dogs exclusively in Laser Lites