Neo has fulfilled our dreams beyond belief both in the show
ring and as an important sire. During a very select and limited
show career Neo has earned his place in history amongst the
worlds greatest Afghan Hounds.
Bred selectively and sparingly he has made an indelible mark,
producing 22 champion, group winning and specialty BIS
winning offspring including the current #1 Afghan in Norway.
With nothing left to accomplish Neo is retiring following his
exciting and spectacular final appearances at the 2009
Norwegian Show and the 2009 US National.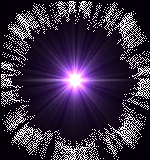 A very special thank you to our "Swedish family" Camilla,
Marie-Louise and Jorgen Tell for their unyielding support,
expert care, magnificent presentation and for making
Neo an International success.
We are eternally grateful to all of his many supporters and
have treasured every moment. It's been an amazing run.



Neo is OFA good, cerf clear and Thyroid normal


Breeders:
Rachel Irvin - Elan
Jerry Klein and Ken Tippie - Sebring
Lex Robertson - Xandali
Owners:
Rachel and Pete Irvin
Jerry Klein
Lex Robertson
www.elanafghanhounds.com
peteeccrates@aol.com
1-706-409-3120
1-706-232-1618
We proudly groom and present all our
dogs exclusively in Laser Lites