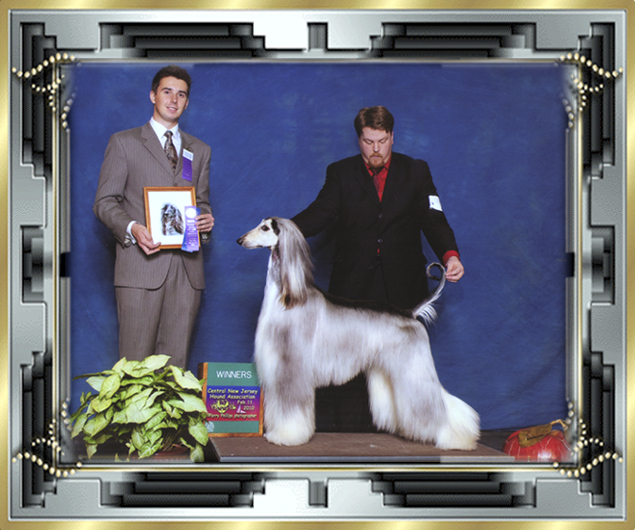 Ch.Tarina Regal Legacy X Ch Tarina Adorah Aryana

Speedy is pictured winning Winners Dog at the Central New Jersey
Hound Ass. show, he was also Reserve WD at the Afghan Hound
Club of Northern New Jersey.
Thank You to the judges for recognizing Speedy's fine qualities along
with Ms. Paula Nykiel who gave him a 4 point major from the puppy
classes. This weekend was the first time Speedy has been shown in
almost two years and looks ready to SPEED along to his Championship.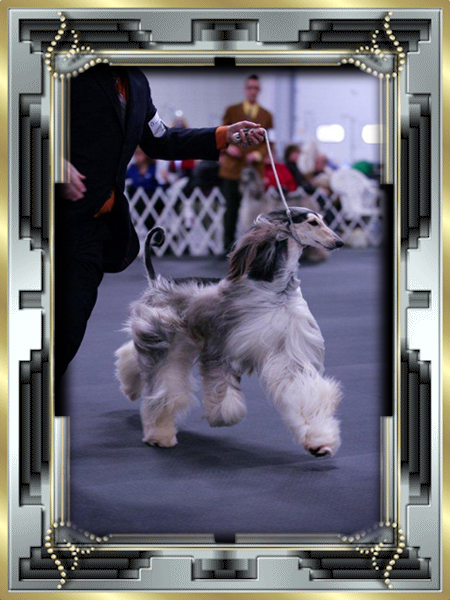 A great big THANK you to Philip Schafmayer for his
excellent presentation of Speedy.

Speedy's pointed offspring say..... Go Daddy GO.........

Owner
Don Vasti
swanrivafghans@optonline.net

Breeder/ Co-Owner
Linda Nothelfer
AdorahAfghans@aol.com