The Past: Resulting in 3 Generations of Championship
bench and field breeding!
Ch. Countrywinds Schwashbuckler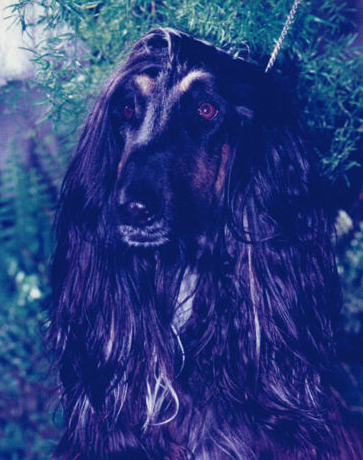 THE PRESENT:Successfully breeding two distinguished lines together
Ch. Countrywinds Silver Bullet, JC
"Daddy"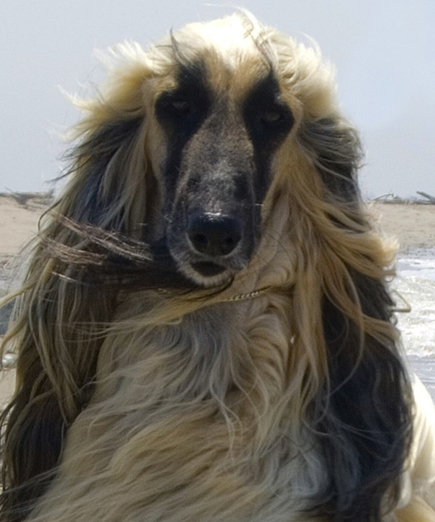 THE FUTURE: DADDY'S GIRLS!
Countrywind's Champagne Barbie

Now at 7 points with 1 major, her most recent wins:

WB/BOW/BOS Rio Hondo KC under Pat Ulloa

WB/BOW Santa Maria KC (shown) Major under Mr. Charles Trotter

WB at Del Sur under Mr. Frost
Ch Countrywinds Calico Queen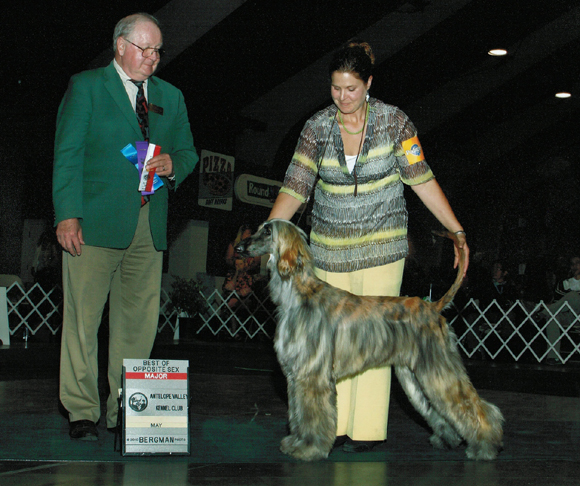 Queenie is totally awesome!

Best In Sweeps at Midwest Afghan Hound Specialty under Les Lindop
the day after the Breeders Cup.

WB for a Major at Canada Del Oro KC 3/27/10 under Mrs. A. Bolus

WB/BOS Major at San Gabriel KC under breed authority Frank Sabella!

WB/BOS Major at Antelope Valley KC under Prof. Douglas Taylor

Numerous other major RWBs….
FLASH....
Queenie won another major (WB BW & BOB) Friday at Simi Valley under
Mrs Calcinari and a fifth major under Douglas Johnson at Santa Barbara
on Sunday to finish her Championship, BOS on Monday at Conejo
under Desmond Murphy her first time out as a special!
Countrywind's Courtesan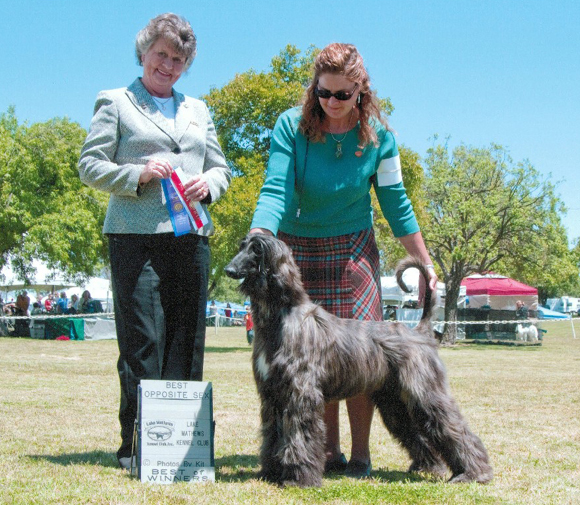 Now at 11 points with 1 major you can see the dream unfolding before our eyes!

WB/BOW/BOB Bahia Sur under Sydney Marx

WB/BOW/BOB Bahia Sur under Monica Canestrini

WB major at Ventura DFA under Jim Briley

WB/BOS Lompoc KC Sharon Sakson

WB Lompoc KC under Michael Dougherty
Dad and these 3 girls can be seen at the AHCA National Show in
October where they will be running and having some FUN!
See ya there!



CATHERINE HARKER CEH1313@SBCGLOBAL.NET
909-628-1103