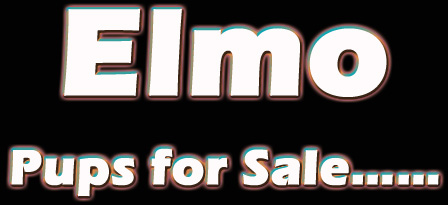 These two exciting male pups have everything you have come to expect
from me and are FOR SALE right now. At four months old, they have great
promise and have been Elmo brain imprinted, totally people, dog, noise, crowd,
car, leash and show trained and are ready to show off their near perfect
conformation in their own home or in the ring.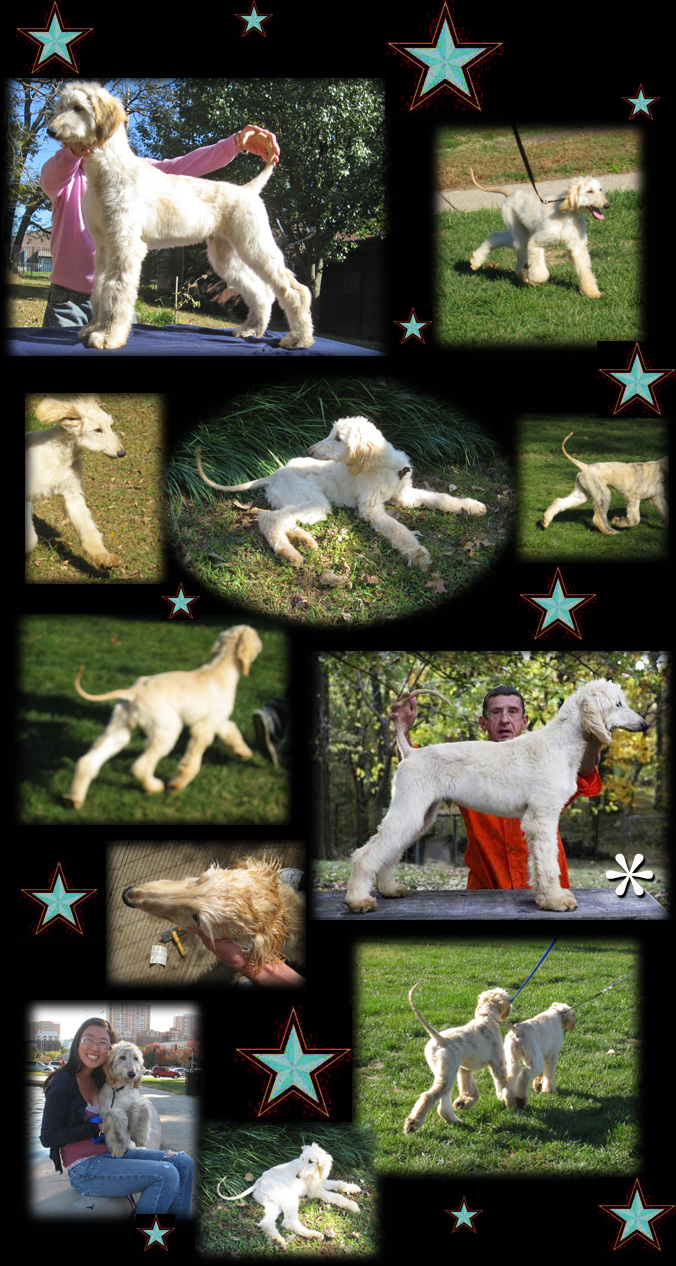 You want float, ground covering front reach and rear kicking drive?
They have it.
You want balance as described in our Standard?
They have that too.
You want natural EVERYTHING, they have it.

Sire: Ch. Winsong Hollywood Park
Dam: Ch. Elmo's My Favorite Martian (A World Ch. Men Are From Mars daughter)
(View Suncrest ad for photos and I dearly thank Jerry and Alice
Hastings for instigating this enhancing outcross.)

Do not let falsehoods regarding the economy discourage your purchasing
investments. NOW is the best time to buy. Ask any Realtor. And keep in mind,
buying any Afghan from me does NOT cost. It PAYS.
**To learn more about the Elmo breeding program click here to the feature
DOG WORLD did on segments of my philosophy. To read the entire feature
the magazine can be purchased at any Bookstore or News outlet in the USA.

**Photo credits - B. Gantt , Hallmark Cards, KCMO.

Elmo, Reg.
Peter Belmont, Jr.
Sole Owner
Belmont2u@att.net
913 721 3237
Calls regarding business or education always welcome.