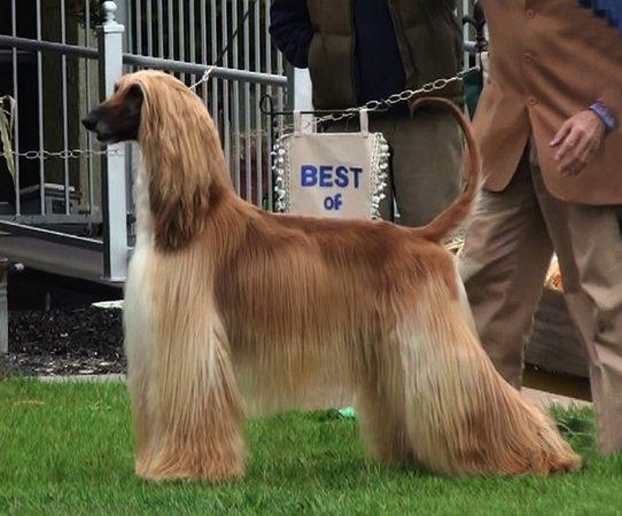 Standard size, square body, chiseling head with roman nose
and small dark eyes, beautiful neck / shoulder assembly,
great angulations at both ends.


After a three visits to the US, he attain the following results:
Multiple Best Bred By Exhibitor In Show at main Afghan Specialties
including the 2010 Afghan Hound Club Of America National Specialty !
Best Bred By Exhibitor In Hound Group under a Hound Breeder Judge !
Best of Breed from the classes over SBIS specials competition !
Near American Champion with 13 points, both majors !

Maybe Pisco will not be a dog for all the judges but
the judges that like him, really like him!

Great mover with that stunning attitude to die for!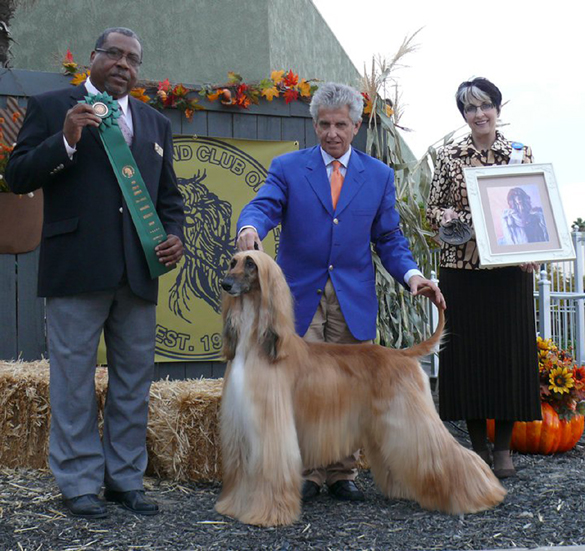 Thanks to Reggie Nesbbit, Richard Souza, Howard Brown,
Houston & Toddy Clark, Mrs Robert Forsyth, Keke Khan,
Pat Trotter and Linda Scanlon for awarding Pisco
during his US presentations.


Pisco is already a multiple
champion producer,
frozen semen is available
to approved bitches at
the International Canine
Semen Bank in the USA.
Bred, own and handled by- Jaime Ganoza
Since 1975
Quality Puppies occasionally
available to show homes
www.degaafghans.com
degaafghans@hotmail.com
Home +1511 2732930
Office +1511 2731671
Lima, Perú