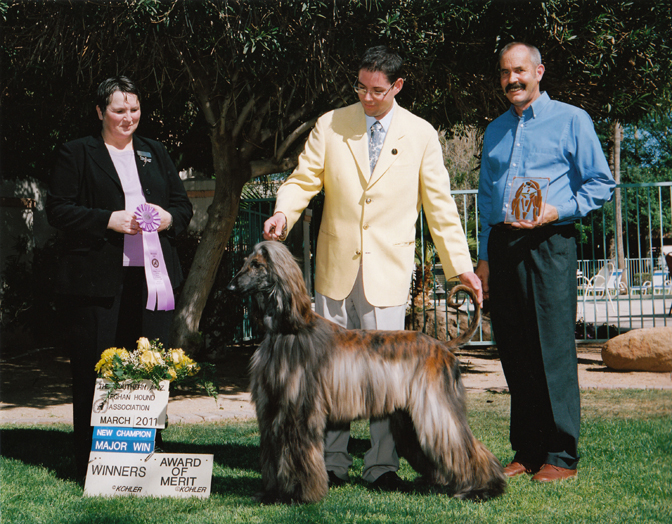 "Cody" is our exciting young stallion from Sweden who finished
his championship with flair! Cody won four specialty majors,
three specialty major reserves (including the 2010 AHCA National),
and multiple best in Sweepstakes awards. We cannot say enough
about this dog. He is primitive, exotic, and 100 percent AFGHAN!
If his type doesn't blow you away, his movement will!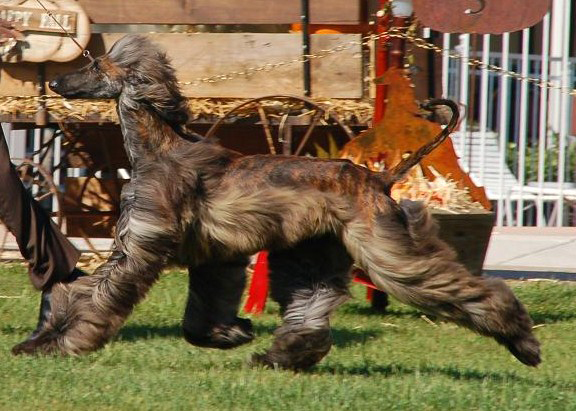 Thank you to the following breeder-judges for
recognizing Cody during his class career:

Debra Schellhorn- Best in Sweeps, AHC of Memphis
Bonnie Visser (Abashagh)-WD, best puppy, AHC of Memphis
Anna Stromberg- Best in Sweeps, AHC of Greater Detroit
John Roger Morton (Jorogz)- BOW, Afghan Hound Club of Greater Detroit
Reggie Nesbitt (Bombey)-RWD, AHCA National Specialty
Richard Souza (Coastwind)- BOW, Monterey Bay AHC
Cynthia Byington (Sirae)- Best in Sweeps, Carolina Afghan Hound Club
Sandy Frei (Stormhill)- RWD, Carolina Afghan Hound Club
Jerry Klein (Sebring)- RWD, Tara Afghan Hound Club
Pam Bruce-WD/ Award of Merit AHC of Southern Arizona (pictured)


Owned By
D. Scott Pfeil and William Pfeffer
Wynsyr Reg.
www.wynsyr.com
(847)668-8743

Handled by
D. Scott Pfeil and James Donahue

Bred By
Yvonne Ljungkvist and Tommy Karlsson
Alphaville's Afghan Hounds


We use and recommend Summerwind's BIS Grooming Products and Coat Supplements!




http://www.summerwinds.com/