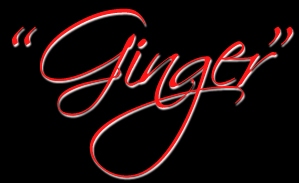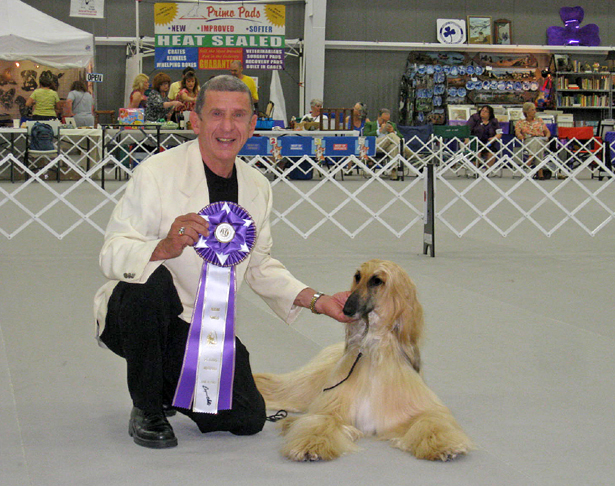 A daughter of my Ch. Elmo's Picasso's Rage who is a son of

BIS Ch. Regime's Picasso of Keysone who is a son of

Ch. Elmo's Hawkeye who is a son of

Ch. Elmo's Ladyhawke and solid Elmo on back.



Undefeated in the BRED BY EXHIBITOR class and FINISHED the
ST. LOUIS SPECIALTY weekend along with her sisters
FINISHING on the same amazing weekend!

THREE litter sisters were awarded
THREE consecutive majors with
THREE different owner/handlers under
THREE different judges and were created by
THREE different co-breeders to make

THREE new champions on ONE WEEKEND!

*CH CH Ingyzamo's Love Can Move Mountains (D. Gavronsky & M. Dyer)
finished under Betty-Anne Stenmark and her sister was Reserve.

*CH Ingyzamo's Love Iz In The Air finished (C. Chase)

finished at the St. Louis Specialty under Mr. Eugene Blake
and her other sister was Reserve. And finally

*CH Elmo's Caught Red Handed (P.Belmont)

wins the final major to finish under type judge Ms. Marilyn Spacht.

These 3 new Champion sisters now join their other litter sister

*Ch. La Callas of Bybur (P. Byrne & F. Colonna)

who finished previously making a grand total of FOUR Champion sisters.

I want to take this opportunity to thank Ms. Stenmark and Ms. Spacht not only for
the awards but also for their precious comments and to Sighthound Legend
Mr. Gene Blake for helping to make the above accomplishments the remarkable
peek experience it was for me, ESPECIALLY since I mentored all the owner/handlers
involved. Congratulations to them for fulfilling the promise I initially recognized in them!
A standout in the shows ring, that is not always her favorite place. Ginger is more
comfortable ruling her domain atop the highest peaks she can find and does it with
true Sighthound expertise, skill and grace!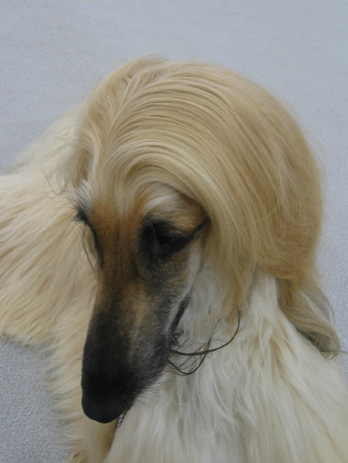 Remember the Elmo TYPE comes in all colors including black-masked
red and if you are interested in a purchase in any color, calls regarding
business or education are always welcome. Contact me directly because
valid and approved Elmo breedings can only be done by one person
and he lives in KANSAS CITY!


Peter Belmont, Jr.



Yesterday, Today and Forever.
Sole Owner
Belmont2u@att.net