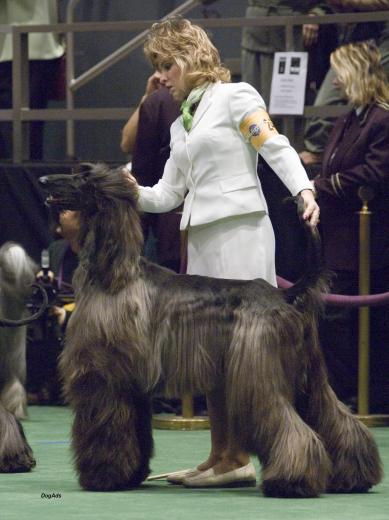 (Ch. Boanne's Dragonheart x Ch. Boanne's Heart Song)



After a short visit to Finland, Mic is home and beginning
his show career. He is being recognized by both
Breeders and All-Breed Judges.

Most recent wins:
---
Western PA K.C.
Dr. Ronald Spritzer
BOB
Detroit K.C.
Mr. William Cunningham
BOB
Detroit K.C.
Mr. John Wade
BOB
Logansport K.C.
Mr. Douglas A. Johnson
BOB
Afghan Hound Ass. Of Long Island
Mr. Joseph Inguaggiato
BOS
Richland K.C.
Mr. William Bergum
BOB
Jaxon K.C.
Mr. Christopher Neale
BOB
Dayton K. C.
Mrs. Helen Stein
BOB
Atlanta K. C. (53 entries)
Mrs. Pauline Hewett
BOS
Tara AHC of Atlanta (70 entries)
Ms. Sandy Frei
BOB class -
1st. Award of Merit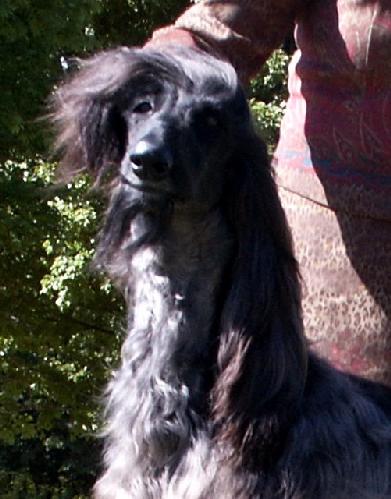 Mic (an Izzy's grandson) is a dog I am very proud of, as he
possesses a beautiful body with good laid back shoulder
and matching rear angulation. He has a wonderful long neck
with a beautiful refined head with dark eyes. His movement
is open, strong and balanced.


His appearance is what he is
"A King Of Dogs"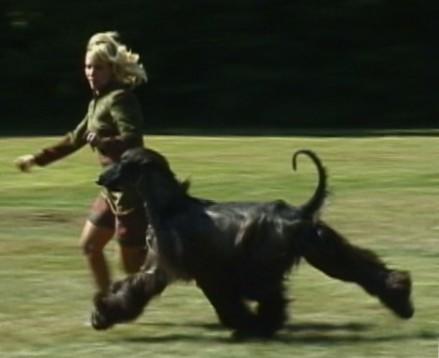 Owner/Breeders: Anne & George Evans & Bobbi Kinley Blewett

Mic is at stud to approved bitches.
He is OFA'D Good and eyes Cerf'd.
Mic's first litter is in Sweden and they are looking great!