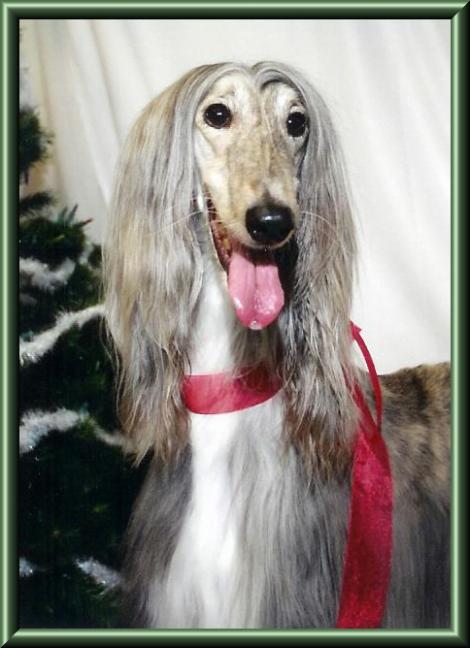 By CH Genesis Legacy of Ambelike X Belle Amiís Ocean Treasure
When I drove down to West Virginia to pick up this new addition
to my family, little did I know what a sweet and beautiful little
lady was coming into my life! Of course, she is full of the usual
Afghan antics. She is a true Southern Belle. Little Miss Lilly. Her
tail is always up, whether flying around the house or the ring. She is
a great friend that seems to understand whatís going on and wants
to help. She is also the greatest couch cuddlier around.
Itís quite a shock to hear the deepest, loudest voice come out of my
sweet little ladyís mouth, when she tells a trespassing deer or
wild turkey where to go.