.


BIS Ch. Regime's Picasso of Keystone & Ch. Elmo's Ethiopia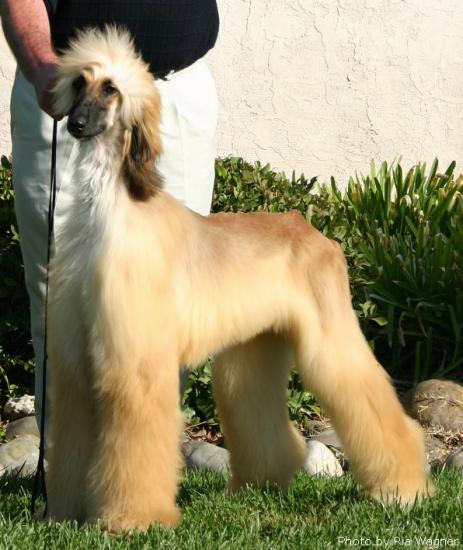 Paloma was BEST in SWEEPSTAKES at the
Afghan Hound Club of No. California the day after the
National under Breeder Judge, Ms. Bonnie Peregoy.
Thank you to Beachbrook's Mr. Tony Saaia for handling
her to this win, cold!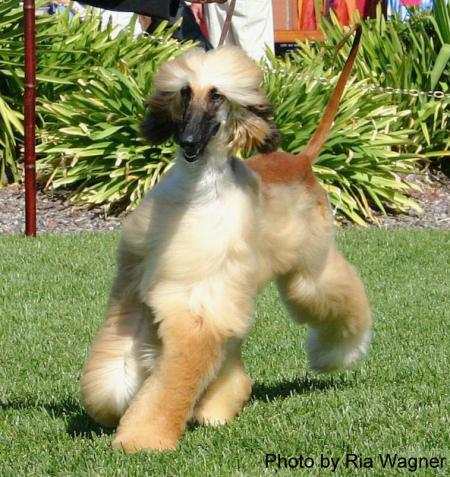 Thank you, RIA WAGNER of Germany for the
wonderful photographs you took of Paloma!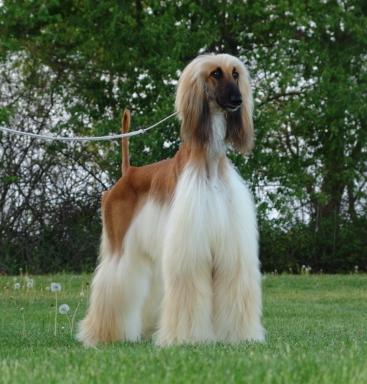 Look at the LINES.
Study the SHAPES and FORMS they make.
Look at the simplicity of DETAIL.
Feel the EXPRESSION they create.
Notice the FLOW, the interconnection of parts,
the BALANCE, the sum total of the parts.
Feel the IMPACT!
These are the VISUALS and EMOTIONS that
make GREAT WORKS of ART.
We think we have one.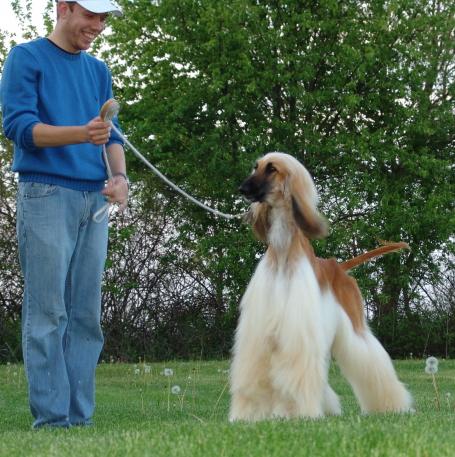 Paloma can be seen in the ring shortly with her new handler,
Mr. Bill Ellis who was BEST JUNIOR at Westminster Kennel Club.
Paloma's "breeder's dream" fantastic natural coat pattern will call
your attention to all of the above elements of Art.




Peter Belmont, Jr. & Heidi Cole
Palm Beach, Florida
Belmo1234@aol.com