Mark your calendar and plan to join
Sand N See Afghan Hound Club of Florida
at the beautiful Greater Ocala Dog Club Show Grounds in Ocala, Florida!!

Back to Back concurrent Specialties
Friday, November 17 and Saturday, November 18.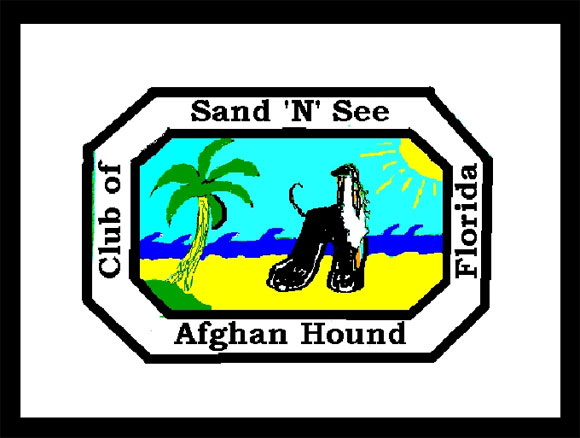 Plus 4 All-Breed shows
Thursday, November 16 thru Sunday, November 19.
Big outdoor rings, wonderful grass, level ground, RV accommodations
(all pole barns now have concrete surfaces - no more mulch!! :) )
Sand N See AHC Specialty Judges

Friday
Sweepstakes: Pam Bryant
Regular Classes: C. Gill Ullom
Saturday
Sweepstakes: Janie Getz
Regular Classes: James Donahue
(Specialties will be limited to 100 entries each day Friday and Saturday)
And, please plan to join us for our raffle, both days after judging, while you
sample great food & drink & engage in fun conversation with your fellow competitors!!


All-Breed Judges

Thursday: Breed: Jaime Ganoza Group: Jamie Ganoza BIS: Gloria Kerr
Friday: Breed: Davor Javor Group: Joe C Walton BIS: Raymond V Filburn Jr
Saturday: Breed: Karen DeVon Group: Pam Joy Douglas BIS: Jamie Ganoza
Sunday: Breed: Grace M. Fritz Group: Raymond V. Filburn Jr BIS: Davor Javor
(Afghan Hounds at All-Breeds will be limited to 100 entries each day Friday and Saturday)
Point schedule for Florida as follows:

1 POINTS
Dogs Bitches
2 2

2 POINTS
Dogs Bitches
4 5

3 POINTS
Dogs Bitches
5 7

4 POINTS
Dogs Bitches
6 8

5 POINTS
Dogs Bitches
9 12
MB-F Inc Superintendent Premium Lists:

Specialties: http://pdf.infodog.com/prm/1349/prm1349.pdf
All-breeds: http://pdf.infodog.com/prm/1222/prm1222.pdf


Note: Entries Close at Superintendentís Office at
12:00 Noon WEDNESDAY, NOVEMBER 1
or when the numerical limit has been reached.